For this reason, be very careful with the tricks we will give you today, so that you can make excellent combinations and pass the levels faster. Also, Candy Crush is one of the best free games that you can play without internet on your tech devices, it also saves your progress. And we know that some hints are needed to help us get through faster, especially the so-called "Ultra Hard" levels.
Tips and tricks for getting lots of color bombs
If you have already downloaded Candy Crush on your Android or any other device and you want to know how to win, we will teach you the best tricks. Next, we will give you excellent ones tips on how to make colorful bombs, with which candies it is ideal to combine them and more.
First, we will analyze how we can create colored bombs, to progress faster in the levels of Candy Crush.
Colored Bombs: To create them you must combine 5 candies of the same color, when you put them together, a truffle with colored sparkles will form, which you can mix with any candy.
Perhaps in a vertical or horizontal column, you will find four candies of the same color.
But there is a candy in the middle that separates them, of another color.
In that case, you will have to make movements so that it is in front, a candy of the same color as the column.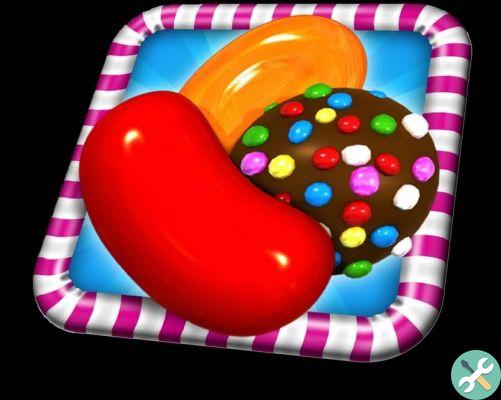 Then, you will only have to change the candies of the same color in the column, for the one that separates them from another color.
This will form the colored bomb.
With the color bomb, you can create mega combinations with other special candies; and then we will explain how to do it.
Make special candies
By knowing how to make your move with Candy Crush's controls, you will be able to progress super fast through the levels and win many prizes. That is why we will briefly explain how to make special candies, so you can combine them with the color bomb and create mega explosions.
Striped candies are created by combining four candies in the same row, activating them according to the direction of the stripes, destroys the horizontal or vertical rows.
Wrapped candies are formed combining L or T-shaped candies, when they explode they explode a 3 x 3 space.
Jellyfish are created by combining four box-shaped candies, when they release them, they target any candy to eliminate it.
The coloring candies are formed by putting six candies together, in this case as if a colored bomb were to form. But there has to be another candy of the same color on the other side, and with this you can paint the candy of your choice the same color as the dye candy.
By having these special candies, you can combine them with the colored bomb, to create a chain reaction and eliminate more obstacles.
Combine your special candies with the colored bomb
Color bombs are a very important tool in the game, so you have to know how to combine them to win faster.
Combine a colored bomb with a striped candy and it will turn into striped candy into candy of the same color. This will erase many lines on the board.
Combine a color bomb with the wrapper candies and it will do the same procedure as the previous one, but turning them into wrappers. That is it will cause big explosions on the board.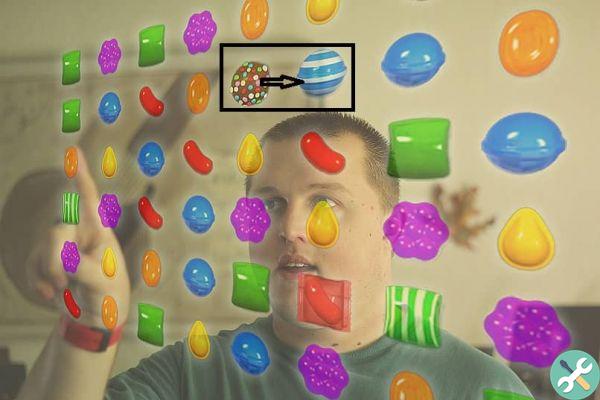 Join the colorful bomb with a jellyfish and it will turn those of the same color into fish.
Combine a colored bomb with a coloring candy and it will make a mega explosion by eliminating the candies and melting the honey, ice, among others.
Combine one colored bomb with another and it will eliminate all candy.
We hope these tips and tricks have been very useful to you and that you can make the most of the colored bombs in Candy Crush.