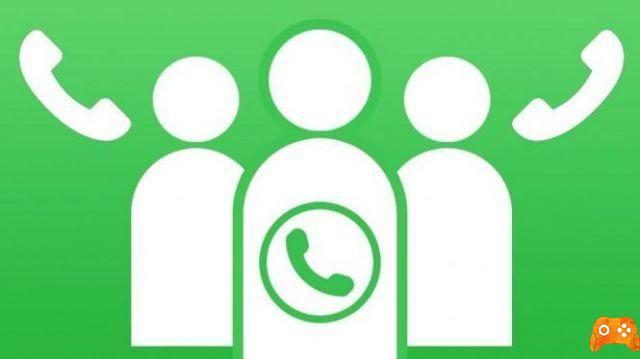 How to make WhatsApp group video calls. Seven tips and tricks for WhatsApp group video calls. With coronavirus isolation, group calls have become one of the best ways to mitigate loneliness. And the main application in this area is WhatsApp, a software that (almost) everyone has and that is very easy to use. However, do you know how to get the most out of group video calls? With these tricks of ours, WhatsApp group video calls will no longer have any secrets for you.
To protect against the spread of coronavirus and other diseases, scientists urged the public to wipe their phones twice a day; before lunch and before dinner. The media is replete with advice on how to prevent the spread of COVID-19, caused by the new coronavirus. Most involve keeping your hands clean and not touching your face. But your hands don't just touch your face - what about your phone?
In Spain, the government issued the new Dpcm on March 11 that provides for new restrictive measures nationwide to combat the coronavirus emergency.
Closure of hairdressing and beauty salons. Supermarkets, gas stations, kiosks and tobacconists will remain open, as well as pharmacies and parapharmacies, opticians and other essential commercial services such as animal care. Industries will remain open but with "security measures", i.e., provided that they guarantee initiatives to avoid contagion.
Although the most common is to write or send at most a voice note, WhatsApp is much more complete when it comes to communicating. And group video calls are a clear example of this: with them you can see and hear many of your contacts in real time. Simply enter a conversation and press the icon at the top of the video, so that the camera and microphone connect automatically. Not only that, you can also invite multiple people and make a group video call on WhatsApp.
Step by step guide on how to make group video calls on WhatsApp: tips and tricks.


How to make a Video Call of up to four people on Whatsapp.
There are many instant messaging applications that have a function of calls and even video calls, such as WhatsApp: simply open a conversation to discover the corresponding icon at the top of the screen. Obviously, each of the functions has its own shortcut: the call corresponds to a phone; while the video call icon is a video camera. Clicking on the respective icons starts one or the other function with the chat contact, always in one-to-one conversations.
How to start a Whatsapp group video call?
Go to the WhatsApp group where the contacts with whom you want to talk in video and voice are located.
Click on the call icon, top right.
Choose the people in the group with whom you want to establish communication: you will see that you can establish a call or a video call, depending on the icon.
After choosing your contacts, click on the camera icon and the group video call will be established.
You can choose anyone in the group, but only if you have them in your contact list: WhatsApp does not allow group video calls (or voice calls) with unknown numbers.
By doing so, you can make WhatsApp group video calls with a maximum of four people, this is the limit imposed by WhatsApp. If you need more people, you can always use other video calling applications, look for the link above.
How to add a new member to WhatsApp group video calls.
You can make a video call from a private or group chat, we have already explained how. Now what if you need to join a contact when the video call is in progress? No problem, just follow these simple steps:
Open an individual video call with any contact.
Click on the screen and you will see an icon with the figure of a person and a '+' appears, top right. Click here.
Choose a participant and confirm: they will be added to the group video call as soon as they accept.
You can do this twice until you reach one. group video call of four people. To allow anyone to disconnect from the conversation, simply hang up the video call. In addition, contacts can add another participant to complete the quota of four; we will not be able to disconnect anyone, even if we have started the video call: we can only stop our video call.
How to switch to another application without interrupting the group video call on WhatsApp
Just because a group video call is running doesn't mean you can't use another application since the mobile allows you to activate multitasking without losing audio or video. To do this:
When you press on the phone screen during a video call, you will see a small arrow icon on the top left. Click this.
The video window will become smaller to overtake the rest of the apps: you can use any app while the communication continues.
Switch to Twitter, Facebook, switch back to WhatsApp or start Netflix; the video call will continue in Picture-in-Picture (PIP) mode.
To return to full screen, simply click on the video call image and then on the square icon.
How to reduce the mobile data cost of a WhatsApp group video call
Calls (and video calls) add up to a huge MB spend. Our advice is to use them only when we are connected to the WiFi network, but it is not always possible. So there is a small configuration that facilitates lower data consumption in voice communications, it is as follows:
Go to WhatsApp settings (three dots at the top right).
Go to "Data and storage."
Go to "Call settings" and turn on "Reduce data usage."
It's not a huge savings and is designed more for calls than video calls, but it still saves you data. Most importantly, if you don't have too much data, limit video calls to times when strictly necessary.
How to make a backup of WhatsApp on iPhone or Android
How to switch to the rear camera for WhatsApp group video calls.
This isn't a trick per se, as it's part of the normal video calling features, but you may not know it. Why, how do you switch between the front camera (to focus on you) and the back camera (to focus on your surroundings)? Simple:
Tap the screen during the video call.
You will see the icons appear at the bottom: tap on the camera with the circular arrows. You can then swap cameras to focus on what you need.
How to Mute the video call audio or image in a WhatsApp group call.
During the video call, maybe at some point you don't want to be seen or heard (or even both, all without interrupting the communication). And you can do this very easily: just press on the screen and click on the camera icon to pause the video or on the microphone icon to mute the sound. You can retrieve them at any time by simply clicking again.
How to see your image larger in a WhatsApp group call.
During a video call, the caller's image will play in a large format and yours in a small box. It's easy to change your small box so that your video is the one that takes up the entire screen. And it's as easy as clicking on the small picture: press once and the video will swap with the larger one, whenever you want.
How to recover deleted messages from WhatsApp
How to make group video calls in WhatsApp with split screen
With PIP or Picture-in-Picture, you can make a video call with another person while using another app, but you may need to split the screen to make a video call. group video call on one side and use another app on the other. You can do it like this:
Open the WhatsApp app and click on the last open apps button on your mobile.
Depending on your mobile you will get a general icon to activate the 'split screen' or maybe you will get the icon on one of the open apps (they are two parallel rectangles). Simply press the button and drag WhatsApp to the top of the screen and the second app to the bottom.
After splitting the screen, open the group video call in WhatsApp and use the other app as desired.
Video calls are universal as they are suitable for any Android phone capable of running WhatsApp (it must have a front-facing camera, something that even the cheapest smartphones implement). They can work over WiFi or mobile networks, are suitable for up to four participants and the average data cost is around 7 MB per minute. Quality and consumption depend on the stability of the network and also on the device.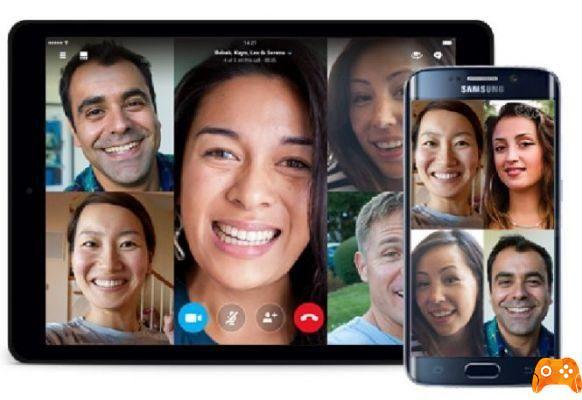 Read more:
How to enable WhatsApp two-factor authentication for Android.
Ten apps to make group video calls.
How to make a video call from Messenger Rooms via WhatsApp.
Then you can use your TV to watch WhatsApp video calls
How to share your screen in a Zoom meeting