One of the applications released by Sony some time ago è PS4 Remote Play which works very well. What you should keep in mind is that we are completely dependent on the internet connection. Its stability and speed.
Despite the fact that in some games the use of our iPhone can be very comfortable and in others it may be impossible to play. The upside is that not only are we supplanting the DualShock, but we can also leave the TV free for use by another family member while we continue to play on our PS4.
We will see in detail how to play PS4 from iPhone and we will also discuss some details that you should consider when playing from your iOS device.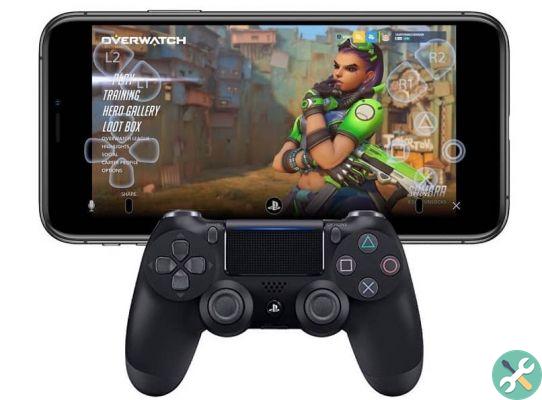 Play PS4 from my iPhone
PS4 Remote Play is a very useful app that allows us to play on our PlayStation from the iPhone. All you want is iOS 12.1 or later. The idea of ​​this app is that you can log into your console using your Wifi network.
The first thing you will need to do is verify that the share is on your PS4.
You must also have un account PSN that you must validate in the application to be able to associate it with the console. This is essential otherwise anyone could connect to your PS4.
Although it should go without saying. It is worth clarifying that both devices must be connected to the same Wi-Fi network. If you have the console on ethernet it won't work.
When we complete the above steps, you will see that the mobile appears connected on the TV. The image we see on said TV looks exactly the same on the screen of the mobile device and you can use the console however you want.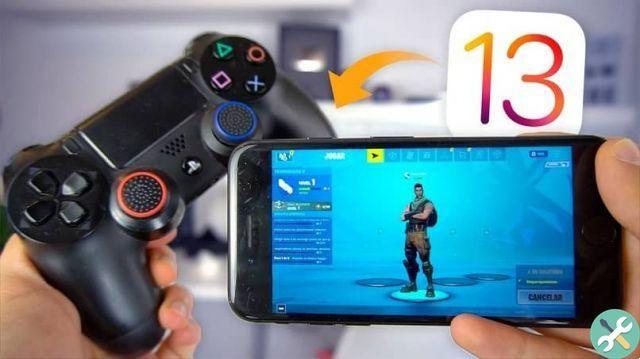 How to play PlayStation from iOS
Something we have to take into account and which is quite positive is that we can use the phone both vertically and horizontally and the controls will vary depending on its position.
For example, if we use the phone horizontally, the control levers and touch buttons are invisible. They are still available and are not supplanted by the crossbar. Obviously in some games you will combine the use of the device horizontally and in others vertically.
In the case of buttons Playstation, Share and Options will always appear at the bottom and they can be hidden whenever you want.
Another thing you should keep in mind is that there is a little delay in terms of the orders we give and the screen. This is more than evident as we are reflecting what happens on the TV and giving it orders over Wifi. This means that in some games you can have a big disadvantage if they are online.
Another thing to keep in mind is that the resolutions will not be the best. In some games you just notice a drop in image quality and in others it is remarkably annoying.
What you should keep in mind is that you will depend on the stability and speed of your connection. If it doesn't work properly, you will obviously encounter quite a few problems to be able to play comfortably and your experience will not be pleasant at all.
Another thing to keep in mind is that it's not the same as playing from a touch screen when you're used to physical buttons. So it can take a long time to get used to the change, even if you can connect your PS4 controller to your iPhone.
In short, it's an option to consider for some situations and based on the games you want to play. However, in the competitive games you better not even try it as all you will get is having difficulty.