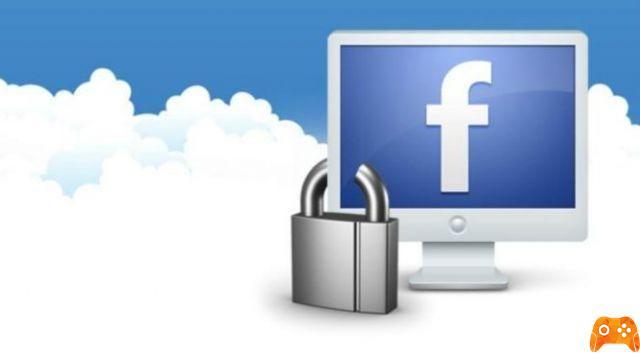 The Cambridge Analytica case continues to shake the world. As a reminder, the analytics company managed to collect and leverage data from millions of Facebook users without their knowledge to create targeted ads. The American giant has since apologized, but says the problems will only be solved in a few years. In the meantime, you can take several steps to protect your privacy on Facebook without deleting your account.
Remove "spy" apps
Go to Settings> Apps & websites to view the list of apps you have configured in your Facebook account. These applications can access some of your private data, so if you think they are untrustworthy,

Hover over an application to see the editing and removal tools.

To change what the application can see, click the pencil icon.

To disconnect the application from your account, simply click on the small checkbox.
Use incognito mode
Use the navigation mode in incognito. The modality Chrome's private browsing and similar ways limit the information you send to Facebook.

To enter Chrome's private browsing mode on PC, hold down Shift + Ctrl + N (Shift + Command + N on Mac).

On Firefox, press Shift + Ctrl + P (Shift + Command + P on a Mac).

On Safari for Mac, tap Command + Shift + N.

Facebook recently added a new extension called Facebook Container Extension which automatically opens Facebook in a private browser window.
Log out of Facebook when you're not using it.

If you stay connected to the social network on your desktop browser, Facebook can track your movements on the web even if you are not actively using it. It can then share information about your online activities with advertisers and other third-party services.
Use a navigation tracking block
If you want to stay connected permanently on Facebook, there is another way to avoid being followed. Blockers, like Disconnect e Privacy Badger, they throw digital keys into systems created to track our online behavior. Just note that these services won't entirely protect you from Facebook's prying eyes if you don't log out of the social network.
Disable the Facebook sharing API
If you need Facebook to stay in touch with friends and family and not connect to other apps and services, this option makes it impossible for these programs to connect to your account.

To get started, go to Settings> Apps & Websites, then click Edit in Apps, Websites & Games.

Then select "Disable" to log out of all websites, apps and services linked to your Facebook account.

Note that this does not remove data from these services and you will need to manually activate them to reconnect.
Delete Facebook owned apps
Delete Facebook owned apps from your smartphone, Facebook, Facebook Messenger, Instagram and WhatsApp must be removed from the smartphone because they have access to your contacts, your location, your personal and telephone data.
To remove these apps, go to the Google Play app page on Facebook and click "View details" under Permissions at the bottom of the page.

After that, you can still access all of these services except WhatsApp from your phone's web browser, although it can be frustrating to run Messenger without the app.
Ask Facebook to stop recognizing your face in photos
If you do not disable this setting, the social network will search for your face in the photos where you are not even tagged. To disable this feature, go to Settings, then Face Recognition and make sure it's set to No.
Think twice about free services and surveys
Free services, like polls, are pretty fun when you want to kill time on Facebook, but keep in mind that you can provide personal information when using them. Try to measure the risk against the proposed reward, as applications that gobble up information could create data sharing problems.
Further Reading:
How to share WhatsApp status as a story on Facebook
Does the phone listen to us? How to prevent the phone from listening
Did they unsubscribe from Facebook? Let's find out who did it
How to share a video from Facebook to WhatsApp easily
Mark Zuckerberg has found the solution to offer a safer Facebook to its users