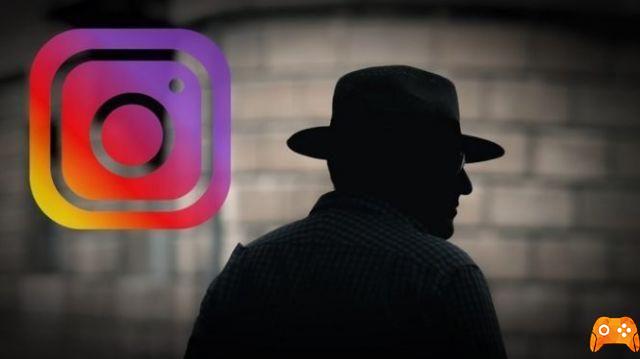 Besides sharing photos and videos on Instagram, you can also have a private conversation with anyone who uses Instagram's Direct Message feature. In addition, Instagram also helps you to know the status of your sent message, it shows you whether the message you sent has been read or not by the recipient.
How to clear your Instagram search history
In this article, we tell you about a way to secretly read Instagram messages without the sender knowing.
Similar to other social media apps (Whatsapp, Facebook etc.) there is no direct way to disable the message read / view receipt. But there is a way around this, through which you can secretly read Instagram messages without updating the seen / read status and the sender will never know if you have read it. Let's take a look at the only trick we can use in detail.
How to read Instagram message without the sender knowing
You cannot disable the read / view receipt from the Instagram settings, as we can do with Facebook, Whatsapp etc. But you can do this by reading the message after disconnecting your device from the internet.
How to send a link on Instagram
Follow the guide step by step as explained below:
Step 1: one receive a direct message from anyone, you will receive a push notification. Never touch it to read if you want to read it secretly.
Step 2: Open the Instagram app -> Tap the icon 'DM' in the upper right corner of the Home screen. Here you can see the whole conversation.
Step 3: now you need to disconnect the device from the internet connection. disable both Wi-Fi and mobile data OR go directly to "Flight mode" .
Step 4: now you can read all the latest messages received from the chat screen. After seeing all the messages, log out of your current Instagram account. But remember, the your device must be disconnected from the Internet even when you log out of your IG account.
For this Go to your IG profile -> Tap the menu icon '3 points' in the top right corner -> Scroll down and tap 'Go out' .
Step 5: now you can activate the data or connect with the WiFi and log into your Instagram account.
To check if the reading status has changed or not, you can open the chat screen and you can still see that it will show as unread.
This is the best way to read the Instagram message without the sender knowing or without updating the reading status. If you know of another trick, share it with us in the comments below.
How to hide Instagram Stories
Further Reading:
Discover Threads, the new Instagram app to contact your closest friends
How to hide Instagram photos (posts) without deleting them
WhatsApp widget, how to use it
How to read WhatsApp messages secretly
How to schedule posts on Instagram