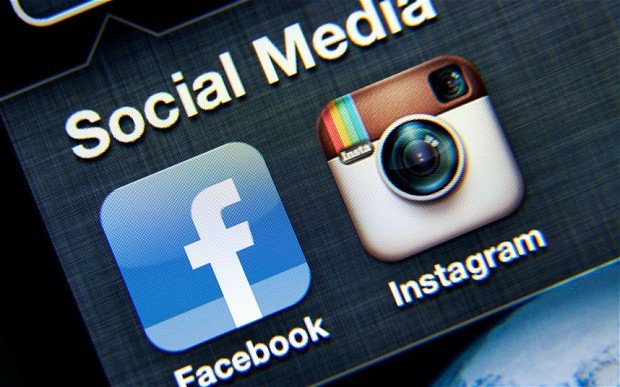 Publishing the photos we take with Instagram on our Facebook network of contacts brings together the potential of both social networks, in this way we let our friends know the images we have improved with the attractive filters that Instagram offers us.
Instagram is an application that owes its name to the nostalgia for square photos that were instantly printed by old Polaroid cameras, suitable for both Android and Apple phones.
It has filters that offer the possibility to change the appearance of the photos, the edges, the brightness, the predominant color, or to give them the look of an old photo, enhancing and personalizing the photo just taken.
Also Read: Top 10 Vintage Style Photo Editing Apps
At the same time, it is a social network through which you share pictures with your friends, with whom you can exchange photos and comments, combining the ease with which we can take pictures today with a mobile phone with a camera, with social broadcasting. But this spread can also be multiplied through the Facebook network, and here are some clues on how to share Instagram photos on Facebook.
How to share Instagram photos on Facebook
First of all, of course, you must have both Instagram and Facebook installed on your mobile phone, then proceed to synchronize both social networks. You can do this by logging into your personal Instagram account.
Once logged into your Instagram account, press the doll icon that you will see in the bottom right corner. Then you have to press the three dots that you will see in the upper right area. This is how you access your account settings.
Once inside the options panel that appears, go to Settings and then, underneath, go to the item Connected accounts, where it will enable the possibility that every time you publish a photo taken with your mobile within Instagram, this will be published simultaneously.
In the linking account of the social network of your choice, such as Facebook, although you may also connect to your Twitter, Foursquare or Tumblr profiles, where photographs may also be posted.
In the list of social networks that you can connect to Instagram, the first that appears is Facebook. Click on the word and wait a few seconds. Instagram will ask you to confirm that you want to link your Instagram account to your Facebook profile. Click Accept and you will have both accounts linked, from that moment you can post your photos simultaneously on Instagram and Facebook.
As long as you have connected your personal Instagram and Facebook accounts, you can post them on both sites without major worries. To do this you need to take a photo with your mobile phone, go to your Instagram profile and follow the usual procedure you already know to post the photo on Instagram.
When you are in the process of writing a description, in addition to tagging people or adding their location, you will see the Share option at the bottom, and below you will see the names and icons of the different social networks where you can share and publish the photo. The first is Facebook. You just have to put your finger and press on the word, selecting it, and so you will have shared your photo on Facebook.
Not only can you publish the photos you take from the moment you connected your Instagram with your Facebook profile, but you can also easily publish photos that you have taken previously and that you have already posted on Instagram.
As with the last photo you took, you just have to go to the "old" photo you have and want to post on Facebook, click on the three dots icon at the bottom of the photo, the Share option will also appear. You just have to go to the Facebook icon and press it. This way you will have sent your photo to your Facebook wall.
Further Reading:
How to share WhatsApp status as a story on Facebook
How to put multiple photos in an Instagram story
How to put a GIF in your Instagram story
How to add more photos to your Instagram Stories
Your private Instagram posts and stories may not be that private