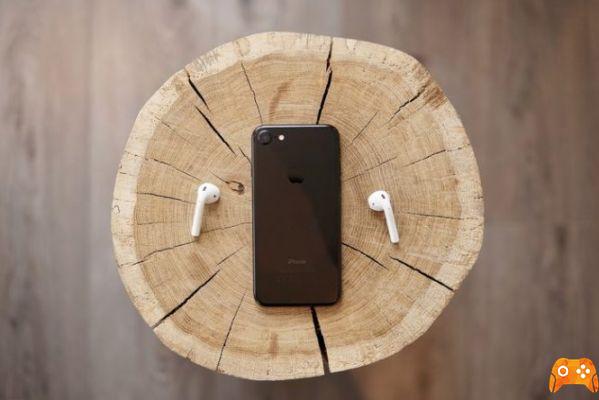 Google music streaming YouTube Music is set to compete with the likes of Spotify. While YouTube Music is a standalone app, it is part of YouTube Premium. So with YouTube Premium you get unlimited audio and video streaming for free. You can have an ad-free YouTube experience for € 2 per month.
But what about the Play Store Music? It will be unplugged in a few months, which means it's probably a good time to transfer your playlists from Google Play Music to YouTube Music. Exporting playlists from Google Play Music is a little tricky when compared to other music streaming apps, and only two of the numerous music engines I've tried work. Let's start.
How to add background music Whatsapp Status
1. Soundiiz
Soundiiz is a web app that works with many music streaming services including Google Play Music and YouTube Music. To get started, visit the site using the link below and click the Start Now button.

Log in or create a new account using one of the social media accounts. It is not necessary to verify your account in this way. This will save you some precious time.
Find the transfer option in the left sidebar and select it.
In the free version of Soundiiz, you can only transfer playlists, so select it.
Soundiiz will now ask you to choose a source, a music streaming service from which you want to transfer playlists. Select Google Play Music here.

At this point, Google will ask you to obtain an access code. For those who don't know what it is, Google wants to protect your account and this acts as a second verification system. Just click on the big blue link.
You will need to re-enter your Google login details after which a login code will be automatically generated. Just copy and paste it there before clicking the Connect button.
Now you can choose any or all of the playlists that you have saved on Google Play Music. There is no limit even in the free account. When finished, click Confirm and Continue.
Best Android Auto apps for messages, music and more
Soundiiz offers a couple of additional options that are lacking in other music data movers. In step 4, you can choose a new title and description for the playlist and decide if you want the playlist to be private or public. Here you can also delete duplicate songs from the list. Click Save Configuration when done.
If you want, you can remove songs from playlists in this step. Do you know, when do you clean the house? Click Confirm Tracklist when done.
Select your destination like YouTube Music where you want to transfer curated playlists. Sign in using your Google account and allow Soundiiz to log into your YouTube account here.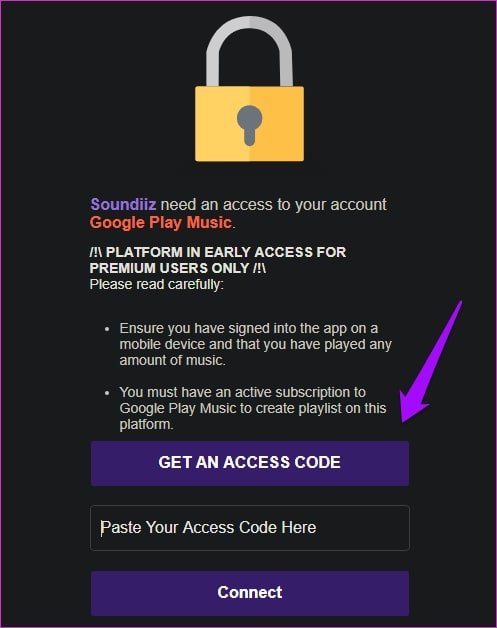 The transfer took less than a minute in my case, but I was only transferring a playlist. It may take longer depending on the number of playlists and songs within each playlist.
While transferring playlists between most music streaming apps is free, Google Play Music is not. You will need a premium account because Google has made it really difficult to use and there aren't many apps that have it figured out. It will cost you € 3 per month but offers additional features such as syncing playlists between music streaming apps, transferring playlists with up to 200 songs, and transferring other music data.
The best free music download apps for Android
2. Stamp
Stamp is the only other app that has figured out how to move playlists and other music-related data to and from Google Play Music. It is available on desktop and mobile devices. For this guide, I'll be using the Android app. Launch the app and select Google Play Music as the source. Sign in with your Google account.
Google will now ask you to get an app password. Don't worry, we've got you covered.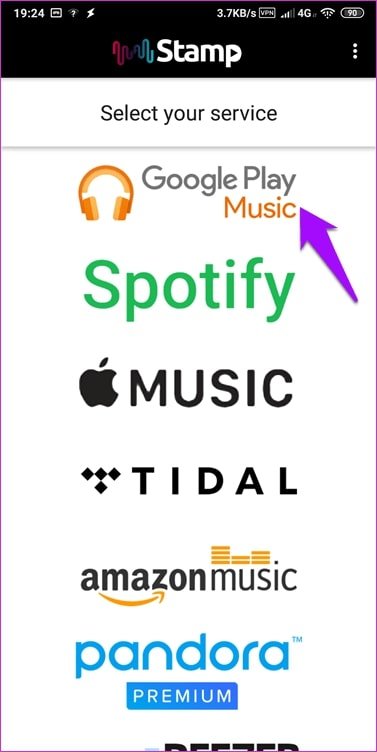 Go to the My Google Accounts page and in the Security tab, look for the App Password option.
For security reasons, you will be asked to log in again. You can now choose a "Custom Name" for an app and easily generate an app password.
This newly generated password is now your Google account password. Go back to Stamp and log into your Google account using this app password instead of your regular Google account password. Now select YouTube as the destination. Don't worry.The playlists will still appear in your YouTube Music app as both are deeply integrated.
Now you know the method. Choose the playlists you want to transfer. Click Start when done.
Note that the free version of Stamp allows you to transfer only ten songs from a single playlist. The pro version of Stamp will cost you $ 9,99 for any platform and $ 14,99 for all platforms.
Conclusion
My suggestion is to jump off the ship as soon as possible. Google will surely make the announcement by giving us enough time to migrate, due to the restrictive nature of Google playing music and how it handles data, it is possible that the above solutions may not work in the future.
Youtube: how to listen to background music on Android and iPhone
Further Reading:
How to connect YouTube to Waze
How to add album art to YouTube Music
The best alternatives to Google Play Music and YouTube Music
How to Transfer Playlists from Spotify to Apple Music
How to deactivate Apple Music subscription