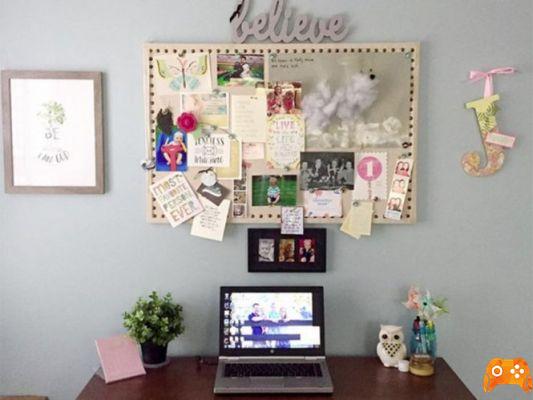 Do you want to upload photos to Instagram from PC and Mac but don't know how to do it? Here's how to upload photos to Instagram directly from the browser. The popularity of Instagram is increasing day by day. In 2017 the number of users of the application doubled, in one year its growth was the largest in the history of social networks. However, the application has a lot of negative points and the most annoying one is that it does not allow uploading of images from the PC.
How to upload photos to Instagram from your PC
If you log into the web version of Instagram, you can see photos and watch videos (recently added, actually). However, it is still impossible to upload photos. It's forbidden? Not at all, which is why this post was written: now we will show you three ways to upload photos to Instagram from your PC.
Instagram: how to post a live photo?
Upload photos to Instagram from your PC through a manager
If you are used to using social networks (you have accounts on multiple platforms), you are certainly aware of the media managers on the market. Thanks to them, you can access all social networks with a single click, which greatly facilitates your work or personal activities.
One of them is Socialgest, a file manager that includes Instagram among the social networks to be manipulated. Yes, you are right, because this tool allows you to upload photos to Instagram from your PC. Its free version allows you to do just that, even if the only limit is that it is impossible to load more than one per day.
Instagram doesn't work, what should I do?
Upload photos to Instagram from your PC through an extension
This method always works directly: it tricks the PC into believing it is a portable version via an extension. And to achieve this, we use an extension: User-Agent Switcher Its purpose is as simple as making the browser believe it is on an iPad, iPhone, or Android mobile phone. You can find it on Google Chrome and Mozilla Firefox.
Download it here for Chrome and Firefox.
As soon as you install it, you will see a new icon on the top right, where all the extensions are. Click on it to see a long list of all the different devices on the original site. As soon as you click on one of them, the Instragram page is updated and the design changes completely. You now have the version that emulates the mobile application with everything that goes with it.
How to spy on another's Instagram
Through a code
Infallible. If the above simulates mobile mode with an extension, know that with Google Chrome you can do it directly with two very quick commands.
For the first, click on "Control + Shift + i ". You'll see developer mode, right? Well, click on this new combination again, "Control + Shift + m". Mobile mode will open automatically. Choose the device you prefer and you will see the page displayed.
By the way, if the page doesn't load, you may need to enter creative mode via this link. This method is, in our opinion, the simplest, fastest and most straightforward if you don't want to install an extension. And believe us: it works perfectly and without problems.
How to watch Instagram stories without being seen
Further Reading:
How to put multiple photos in an Instagram story
How to put a GIF in your Instagram story
How to add more photos to your Instagram Stories
Instagram on PC, the complete guide
How to hide Instagram photos (posts) without deleting them