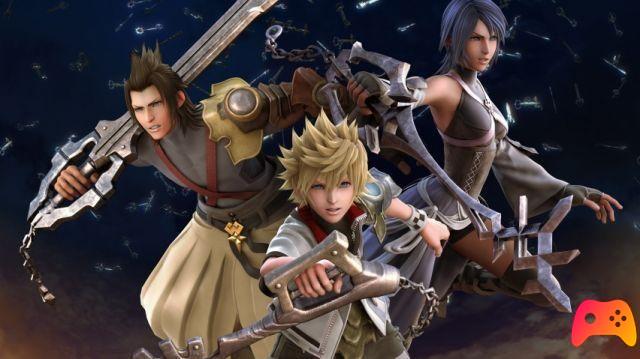 IN Kingdom Hearts: Birth by Sleep the story of Ven should be performed after that of Terra and before that of Aqua, both because the fighting style of Ven and Terra is similar, and because it will be possible to collect useful bonuses to enhance Aqua and help her in her story which is the most difficult one.
Ven is a very good fighter, brought primarily for speed and aerial combos, with good defense and good magical stats. On the other hand, it has low HP and its attack value will never reach that of Earth.
In addition to these technical motivations, the storyline will also benefit, although you can choose the order of execution of the 3 stories in a completely personal way, it is better to follow the Earth-Ven-Aqua one, as during the story of Ven some things will be explained that will help understanding Aqua's history.
And now let's move on to the actual solution of the Ventus story.