Big announcements for big celebrations.
Born in 1991 on Game Boy as a spin off of Final Fantasy, the Mana series managed to win over a large slice of fans enriching itself in the following years with sequels, spin offs and remakes.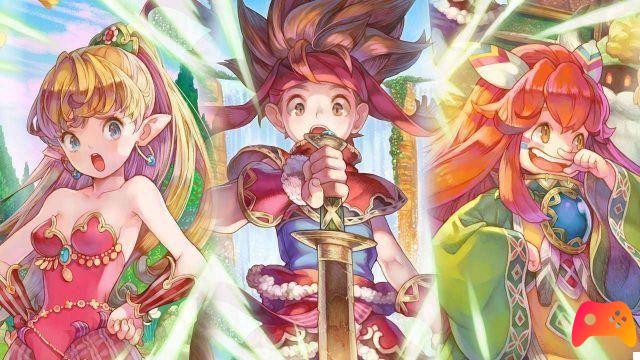 Today, on the occasion of the celebrations of the thirtieth anniversary of the debut of the first chapter, Square Enix held a live on Youtube during which producer Masaru Oyamada announced that a new game in the Mana series is currently in development.
We would have liked to make the announcement with a trailer, but we are just at the beginning of the XNUMXth anniversary celebrations. We are actually developing a new game but wait a little longer for the actual announcement. We are still at the beginning of development and there is still a lot of work to be done.
In short, there will still be a long way to go before we see the new game, but considering that Dawn of Mana, the last numbered chapter of the main series, was released in 2006 on PlayStation 2, fans of the saga can only be used to patience.
► Trials Of Mana is an Action-Adventure-JRPG game developed and published by Square Enix for PC, PlayStation 4 and Nintendo Switch, the video game was released on 24/04/2020