NACON has finally unveiled its next controller, the new one Revolution X Pro; we are talking about a wired pad, designed to play competitively on the Microsoft platform.
To create the new device, the French house has based its work both on the feedback from the players, and on the experience obtained thanks to the predecessors of the Revolution X Pro. As anticipated previously, we will be able to use the peripheral both on Xbox Series X / S, Xbox One and PC with Windows: it will be the first NACON eSports controller dedicated to the new-gen.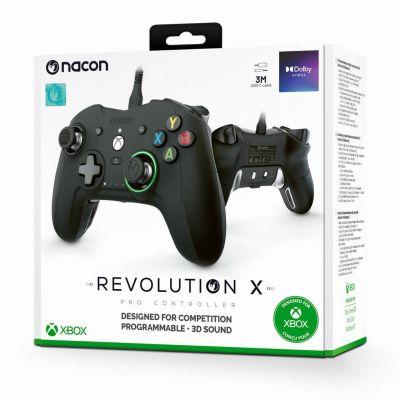 The new pad guarantees excellent comfort and reactivity, thanks to a structure made more robust, combined with the features that we find on any Microsoft controller, with the Share button, triggers characterized by haptic feedback and a headphone jack. Precisely in this regard, it will be possible to use the technology Dolby Atmos for Headphones, by connecting any wired or wireless stereo headset, with consequent installation of the dedicated app; concludes the whole with a wide range of audio settings to customize the equalizer and the microphone gain, as well as noise reduction.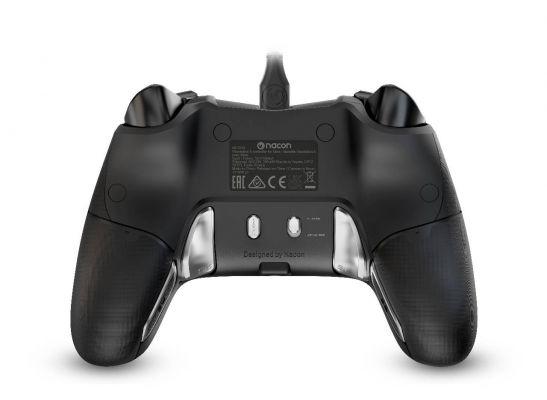 Among the most interesting parts of the NACON Revolution X Pro we certainly find the 4 quick buttons on the back of the controller, the textured handle and the additional removable weights. But the spearhead of this accessory is undoubtedly the possibility to customize, through dedicated game profiles, different options, among which we find:
A complete button mapping
The customization of the shortcut buttons
A response curve and dead zone for the two analog sticks
Sensitivity of the triggers
Inversion of the stick axis
4- or 8-way D-Pad
Adjustment of the 4 vibration motors
Options related to the light effects present at the base of the right stick
In short, if you are an avid competitive player, you just have to wait for October 13, the date on which you can buy the Revolution X Pro Controller at a recommended price of 109,99 euro.