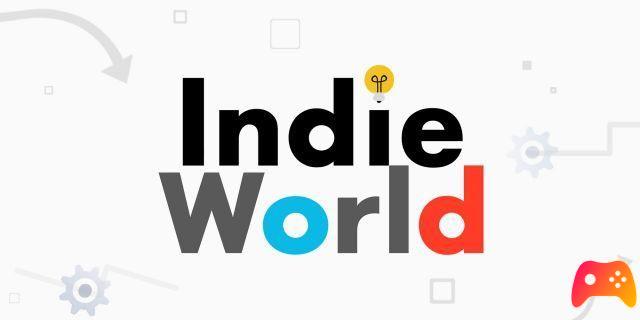 Here are the titles that will enrich Nintendo's indie catalog after Indie World on April 14th.
During the last Indie World on April 14th, Nintendo has unveiled over 20 independent developer titles for the Nintendo Switch and Nintendo Switch Lite. The big N also announced the i Sale Indie World, with discounts dedicated to the indie world on Nintendo Switch until April 25th.
Here are some of the titles presented:
Road 96 (DigixArt): tells a procedural story on the road with thousands of potential paths to take. Coming this year.
Teenage Mutant Ninja Turtles: Shredder's Revenge (Tribute Games): Straight from the 80s, Ninja Turtles are back in action in an arcade fighting game that combines classic and modern graphics. Up to four players can play locally or online. The debut is scheduled for this year.
The Longing (Studio Seufz): this title with hand-drawn graphics is inspired by a German legend. In the role of the protagonist, we will have to wait for the king to awaken for 400 days. While you wait, you can explore caves, solve time-centered puzzles and collect items. The Longing is already available on Nintendo Switch.
The Longing
Hindsight e Last stop, by Annapurna Interactive. Hindsight is a narrative title in which an elderly woman tries to sum up her life. Objects from the past are transformed into portals that lead to long-forgotten memories, revealing a decision that changed the protagonist's life forever. Last Stop, on the other hand, is a third-person adventure set in today's London, which impersonates three different characters whose lives collide in the midst of a supernatural crisis. Hindsight will arrive on Nintendo Switch this year, while Last Stop will arrive in July.
Cris Tales (Dreams Uncorporated and SYCK): Cris Tales incorporates time travel into its history and battles creating surprising effects, such as the ability to rejuvenate enemies to make them easier to deal with. His dark fantasy world will arrive on Nintendo Switch on July 20th.
Cris Tales
GetsuFumaDen: Undying Moon: The graphics are inspired by Japanese art, and the game is a hack 'n' slash roguelite coming next year.
Skul: The Hero Slayer (SouthPAW Games): Fast-paced 2D action roguelite in which you face off against an entire army to save your king. Skul can switch skills by switching heads. Scheduled for this summer.
Other games that appeared in the indie roundup were OXENFREE II: Lost Signal, Fez, Aztech Forgotten God, Beasts of Maravilla Island, and the remake of The House of the Dead.