The title developed by Oddworld Inhabitants is coming to Microsoft consoles.
Released April 2021, Oddworld: Soulstorm was unveiled as a console exclusive on PlayStation 4 and PlayStation but today it arrives the announcement of the upcoming release of an Xbox Series X / S and Xbox One version. To confirm the development work of the title also for the Microsoft consoles was the same study Oddworld Inhabitants which, through its YouTube channel, released a short teaser:
In the video, which lasts just 25 seconds, we see Abe discovering a sort of artifact protected by a cloth imprinted with symbols: as he prepares to open the casing that protects him, we hear the well-known start-up sound of the Xbox console operating system in the background.
This short excerpt is enough to confirm that Oddworld: Soulstorm is also coming to Xbox Series X, Xbox Series S and Xbox One but the official release date will be revealed soon.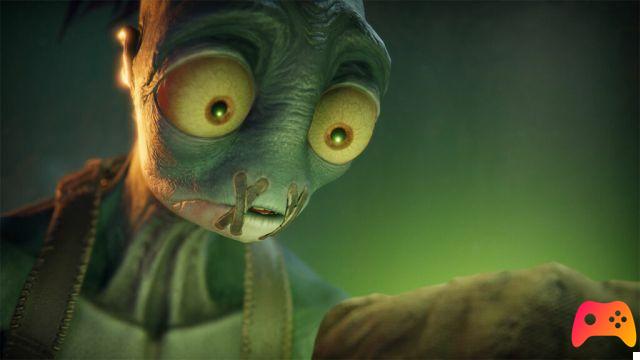 Oddworld: Soulstorm, currently available on PC via the Epic Games Store and on PlayStation 5 and PlayStation 4 consoles, is a reinterpretation of Oddworld: Abe's Exoddus as well as a direct sequel to Oddworld: New 'n' Tasty, a remake / reboot of the series, released in 2014. .
► Oddworld: Soulstorm is an Adventure-Action-type game developed and published by Oddworld Inhabitants for PC, PlayStation 4, Xbox One and PlayStation 5, the video game was released on 31/12/2020