It now seems traditional to see PS Plus games leaked a few hours after the official announcement, and for this reason we are not surprised to see new leaks appear for November as well.. 3 PSVR games will also be given away this month in addition to the usual 2 PS4 games and a PS5. Let's see together what awaits us in the PS Plus of November.
The leak is, technically, incomplete. In fact, 2 PSVR games are missing, still undiscovered. As for the others, it seems that waiting for us will be:
The Walking Dead: Saints & Sinners (PS VR)
Kingdoms of Amalur: Re-Reckoning (PS4)
First Class Trouble (PS5, PS4)
Knockout City (PS5, PS4)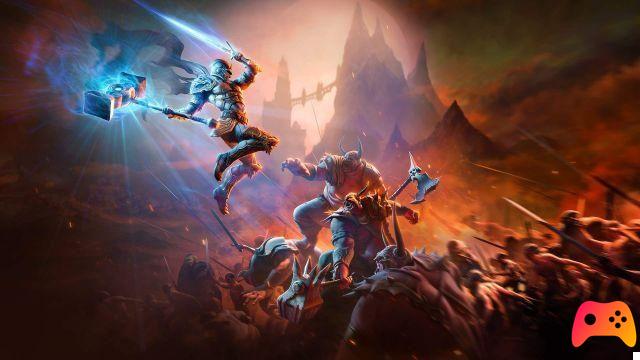 A month with quite interesting titles. The most relevant is probably Knockout City, a pvp title recently released and published by EA; First Class Trouble, on the other hand, is an intriguing cooperative indie with a concept similar to Among Us. To close the non-VR offer is Kingdoms of Amalur, a classic action RPG of the PS3 era remastered for current generation consoles.