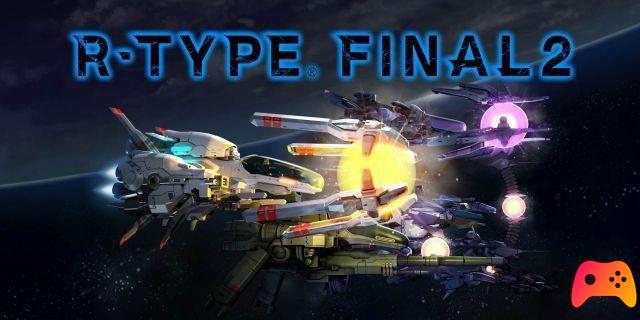 Feel like coin-ops?
If the desire for retrogame pervades you, if the nostalgia for the arcade genre runs through your veins, you will certainly have taken advantage of the numerous proposals offered by the indie market and smaller productions. In particular, the very difficult R-Type Final 2 released a few days ago represents a worthy challenge both for those who want to complete it and for those who want to get all the trophies.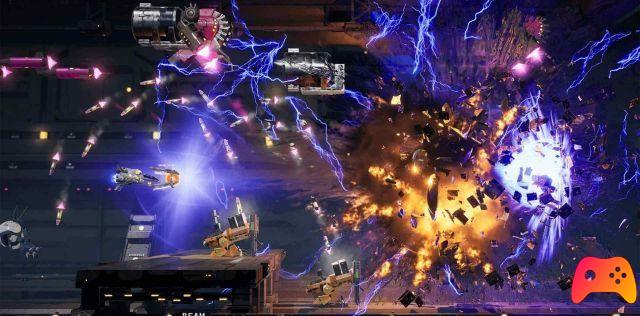 Ready to fill up on tokens? If so, know that it is not necessary, you can recover R-Type Final 2 and get all its trophies on PC and on all current consoles.
BRONZE TROPHIES
Welcome to the R-Type Team!: Register as a pilot of an aircraft and go on a mission.
1st mission: Once again in flight: Complete mission 1 and start a new mission.
2nd mission: Sinking into the nightmare: Complete the 2nd mission and prepare for another victory.
3rd mission: Lost in the dark: Complete the 3rd mission and defeat a terrible threat.
4th mission: Retaliation: Complete the 4th mission and enter the story.
5th mission: Destiny is in our hands: Complete the 5th mission and protect the future of humanity.
6th mission: Looking ahead: Complete the 6th mission and reach the final chapter of this saga.
Final mission: Mission Accomplished: Complete the Final Mission and complete this epic adventure.
R-TYPER of honor: You completed the game on R-TYPER (high) difficulty. A new challenge awaits you!
Pilot training completed: You have understood the operation of the aircraft thanks to the Manual R. Now give yourself a move!
A place in the annals: You fought with various aircraft and armaments. Their utilization rate expresses your individuality as a driver.
Command of the mission: You changed the levels using the Edit original route option. It's time to leave!
Unleash your Force: You used a special weapon. Behold the power of the Force!
Armed to the teeth!: You have upgraded your armaments to the maximum and the DOSE bar is FULL. Now you no longer fear anything.
In development: You have restarted ship development. It will be a great achievement for humanity.
Dantalion flute: Noted the presence of a suspicious transdimensional ship during a voyage into subspace.
Sweet dreams, beasts: You have defeated 10.000 Bydo. Farewell, Bydo!
POW armor of my heart: Collected 500 items from POW armor. WOW!
The last frontier of fashion: Acquired 30 pilot uniforms. It's a terrific wardrobe.
Research resources galore: You've earned 100.000 R Points. I can't wait to find out how you'll use them.
Invincible blow: 10 or more Bydo defeated with a Wave Cannon blast.
Supreme blow: Wave Cannon Shot with a LARGE or higher gauge.
SILVER TROPHIES
Exceptional R-TYPER: Completed the game on R-TYPER 2 (elite) difficulty. You excel among your peers.
Development avv1at0: Ship development has begun. This is just the beginning.
Man made nightmare: A lot of research on Bydo has been completed at the Bydo Laboratory. We have learned that ...
Always and everywhere: You have been involved in 300 battles and fought with honor.
Top driver: Awesome! You have earned 1.000.000 points!
Let's get it on, Admiral!: You've been promoted to Admiral. There is an urgent communication for you ...
Highly decorated veteran: Your excellent work has not gone unnoticed and you have collected many medals.
Beyond the ocean of stars: You have fought in many battles and completed your missions.
Fury in battle: Huge Bydo defeated in the blink of an eye.
GOLD TROPHIES
R-TYPER unmatched: Completed the game on R-TYPER 3 (maximum) difficulty. No Bydo can ever beat you.
Development n0n c0mpl3t4to: You have developed various ships. Now it's time to ...
The miracle of R: You have collected numerous documents in your Gallery. In the future, these will narrate the legend of R.
Flawless R-TYPER: Starting on R-TYPER difficulty or higher and completing the final mission without a crash. Impressive!
PLATINUM TROPHIES
Legendary R-TYPER: Earned the complete R-TYPE FINAL 2 trophy series.
If tough challenges are your thing, thanks to Granzella and NIS America you can enjoy this very successful R-Type Final 2, with its long list of trophies.
► R-Type Final 2 is a Shooter type game developed by Granzella and published by NIS America for PC, PlayStation 4, Xbox One, Nintendo Switch, Xbox Series X and Steam, the video game was released on 30/04/2021
R-Type Final 2 is a nice game that we recommend: we decided to rate it with a 75%, if you are interested in learning more you can read the R-Type Final 2 Review
The best guides on R-Type Final 2