An update from Ubisoft informs fans of a postponement on the release initially scheduled for September 16, 2021.
After postponing Prince of Persia: The Sands of Time, Ubisoft announces that Rainbow Six Extraction has been postponed to January 2022. The release of the new title of the franchise was initially set for September 16, so in exactly 2 months.
The brief release released by Ubisoft explains how the goal and ambition of the development team behind Rainbow Six Extraction is that of deliver a complete experience for a triple A title, aiming to change the way the player is used to approaching titles and aiming for the cooperative. For this reason, taking the opportunity to postpone the release to January 2022, they will use this time to improve and refine everything we have been able to see in the past few weeks.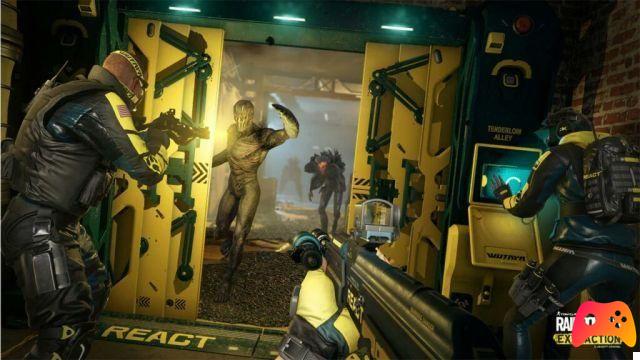 Previously known as Tom Clancy's Rainbow Six: Quarantine, the new universe-based shooter created by Tom Clancy's pen, had seen several updates during the period of E3 2021, including the reveal of the definitive title and the launch date. Abandoned the idea of ​​being able to play Rainbow Six Extraction in September 2021, we just have to wait for its release in January 2022, hoping that, in the meantime, there will be no further slippage.
► Tom Clancy's Rainbow Six: Extraction is a Shooter type game developed and published by Ubisoft for PC, the video game was released on 30/06/2021