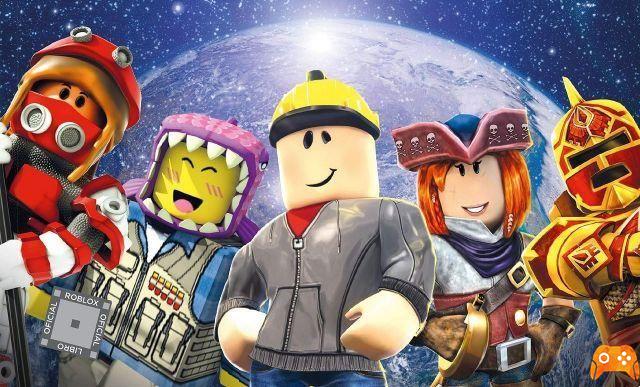 During the year that has just ended, a particular gaming platform called Roblox has depopulated on YouTube, especially within the channels dedicated to an audience of young and very young people. This guide therefore comes to the aid of those who still do not know what is Roblox.
Basically, Roblox is nothing more than one free online platform, which allows its numerous users to carry out a huge amount of things: in fact, Roblox is not just a gaming platform, but a real programming tool, which allows those who use it, among many other things, to create their own virtual world or their own videogame prototype. One of the functions that most of all make this product peculiar, however, is its own structure like a virtual social network: the platform acts as a sort of gigantic social hub managed by a server, through which players can interact with each other, view their creations and behave as in a sort of life simulator, with a target basically oriented towards the very young. By managing to capture the interest of this segment of the public, Roblox managed to generate record revenues during the course of 2020.
Roblox is a totally free product, however there is a usable currency in the game which can be obtained both through in-game activities and through purchases in the in-game shop. Roblox is currently available on Xbox One, computer (both with Windows and Mac OS), and Android or iOS mobile devices: on the first two platforms the title can be downloaded automatically through an application present in the Microsoft Store, while the version for Mac and mobile devices will have to download the application from the related digital stores. And finally, here are how many minigames exist in Roblox!