The series of feudal Japan themed musou reaches a great milestone.
A little less than twenty years after its birth, Samurai Warriors is still in excellent shape. Koei Tecmo and the Omega Force studio have in fact announced that the series has reached and exceeded 8 million copies sold worldwide.
The #SamuraiWarriors series has sold over 8 million copies worldwide!
Experience the latest release #SamuraiWarriors5 available on PS4/Xbox Series X|S/Xbox One/Nintendo Switch/PC Steam! Not sure? Give the demo a try!
Thank you for the love and support everyone! #KTFamily pic.twitter.com/jKjfAalmBh
- KOEI TECMO AMERICA (@KoeiTecmoUS) August 6, 2021
The Japanese publisher and the development team said they were satisfied with the result achieved, as evidenced by the celebratory image attached to the tweet shared in the past few hours. According to the data shared previously, at the beginning of the year, sales stood at 7,7 million. This means that a great momentum has been given by Samurai Warriors 5, the latest episode available for PC, Xbox One, Xbox Series X, Xbox Series S, PlayStation 4 and Nintendo Switch..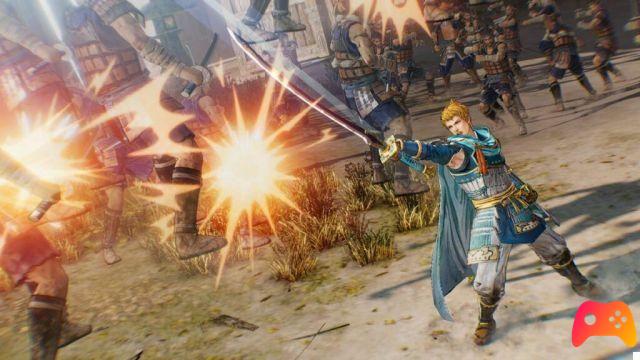 With approximately 300.000 units sold of Samurai Warriors 5, the series thus exceeds the peak of 8 million since its 2004 debut on PlayStation 2 and Xbox, when it took shape from Dynasty Warriors. Since then, Koei Tecmo has released several chapters and re-editions for multiple gaming platforms, increasing the popularity of Musou..
► Samurai Warriors 5 is an Adventure-type game developed by Omega Force and published by Koei Tecmo for PC, PlayStation 4 and Nintendo Switch, the video game was released on 27/07/2021
Samurai Warriors 5 is a beautiful game that cannot be missing from your collection: we have decided to evaluate it with a 84%, if you are interested in learning more you can read the Samurai Warriors 5 Review