As revealed in the Xbox Gamescom stream, the Mayhem ship set is coming to Sea of ​​Thieves. Here's how to unlock them.
During the Gamescom Xbox event of yesterday a new set of ships was announced coming to Borderlands-themed Sea of ​​Thieves. Mayhem ships will be unlockable by completing a series of challenges.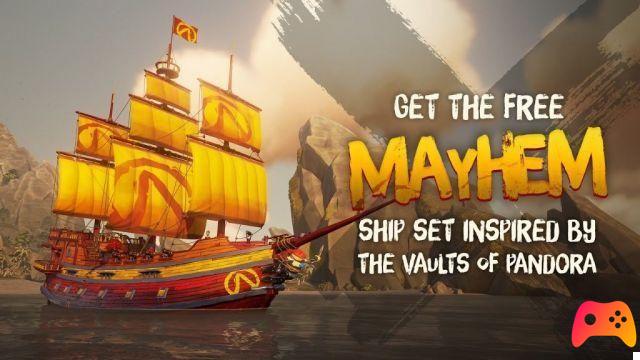 The Borderlands ship in Sea of ​​Thieves is offered as a reward for the Making Mayhem event. All it takes to unlock the Mayhem ship set is to earn Favor while the event runs between August 24th and September 7th. Of course, the Borderlands ship will be completely free: just go to an outpost where Larinna dei Ratti di Sentina will be found. This will point you in the direction of the challenges you need to complete to unlock the ship, and eventually by earning enough Favor you can unlock each piece of the set.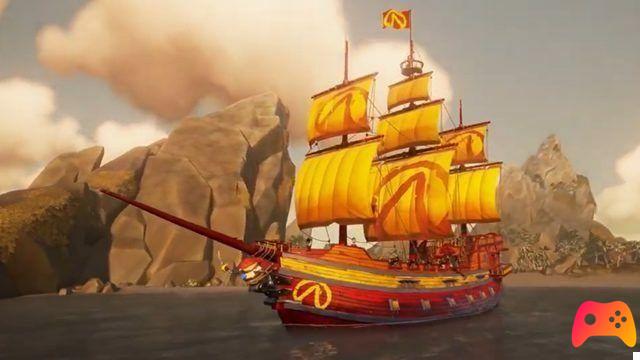 We remind you once again that the event will only be active until September 7th, so if you want to get the Borderlands ships on Sea of ​​Thieves you should hurry up and set sail as soon as possible for the seas.
► Sea of ​​Thieves is an Adventure type game developed by Rare and published by Microsoft for PC and Xbox One, the video game was released on 20/03/2018
Sea of ​​Thieves is a game to own at all costs: we decided to evaluate it with a 94%, if you are interested in learning more you can read the Sea of ​​Thieves review