The face of cunning
Frogwares recently released a detailed video showing how the mechanics of disguise work in Sherlock Holmes: Chapter One, plus a gameplay video, using never-before-seen footage.
Getting information from suspects is a priority for Sherlock, but on Cordona Island, not everyone is welcoming to strangers. So sometimes a change of look is enough to make someone talk about what we want.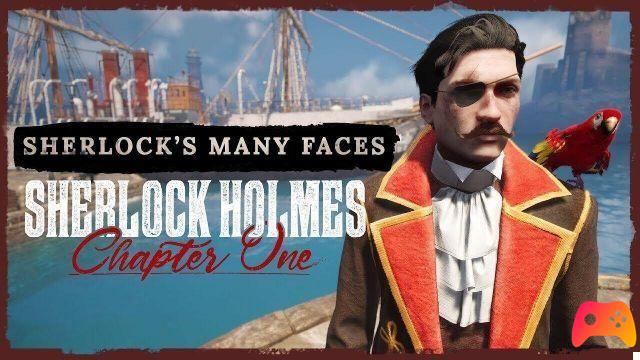 Similar to Frogwares' previous investigative-themed titles, Sherlock Holmes: Chapter One it will not suggest which disguise to find and use with the various characters. It is up to the players to logically deduce which disguise might work by observing, studying the clues and reasoning. Similarly, care must be taken, because a certain disguise can have the opposite effect and cause a character to speak even less than before.
Sherlock Holmes: Chapter One will be released by 2021 on PC (Steam, Epic, GOG), PlayStation 4, PlayStation 5, Xbox One and Xbox Series X.