New details for the title of Atlus
ATLUS is continuing to release material about Shin Megami Tensei V, especially regarding the 214 demons that players will be able to fight, recruit and fuse on their journey. In a new short video posted on Twitter, ATLUS also shows a few snippets of the leveling within Shin Megami Tensei V. Like the previous titles, to level up it will guarantee points that can be sorted between 5 main parameters.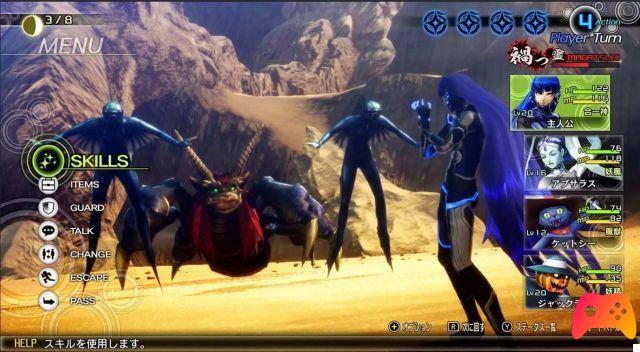 I parameters they are Strength, Body, Magic, Speed ​​and Luck so if you increase the Strength the physical attacks will be more powerful. Body increases your HP while Luck affects your ability to strike first, escape and more. In Shin Megami Tensei 3: Nocturne HD Remaster some parameters had to be at a certain level in order to open the doors of the Labyrinth of Amala so it is possible that something similar is also done for the fifth chapter. Shin Megami Tensei 5 will be released on November 12, only on Nintendo Switch. We report below the video published by ATLUS although it is entirely in Japanese.
[#Shin Megami Tensei V Released on November 11th! ]
The main character gets points by leveling up.It is possible to increase the ability to allocate to any of power, body, magic, speed, and luck.What abilities does your hero develop?
#Megaten #True V https://t.co/tRRVxcfaXf pic.twitter.com/lR3kQnfKz8
— "Shin Megami Tensei" Series Official (@megaten_atlus) July 12, 2021