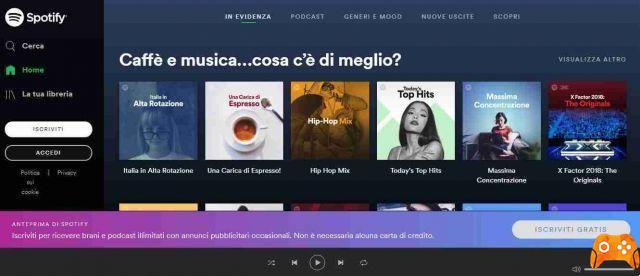 Spotify Web Player is not working. A guide that will illustrate all the common reasons why Spotify Web Player may not work.
Spotify Web Player su browser Safari
First of all you need to know that about Mac Spotify Web Player on the Safari browser you cannot use it. So if your problem is because this doesn't work on the safari browser now you know. In fact, if you go to the Spotify site you will be asked to download the desktop app or change the browser in use.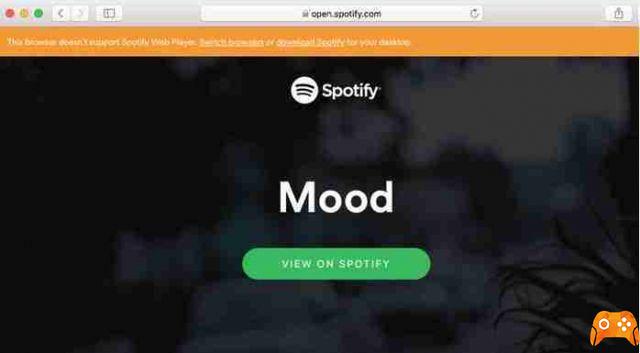 This situation for Mac users may change so we will keep you updated by editing this article if it is then possible to use Spotify on your Safari browser in the future.
Spotify Web Player does not play music
Se Spotify Web Player it is loading and appears to be working fine but no music is playing, there are several things that could be causing this.
A potential quick fix is ​​to select an album you want to play on Spotify, click the three-dot icon next to a song in that album, then select "Copy Track Link". Paste this link into your browser's address bar, hit Enter, and it should play the song.
In some cases the problem can be caused by using Spotify on multiple devices. So with Spotify open on your browser, grab your phone or tablet and open Spotify.
So go on The library at the bottom right, from this screen press the gear symbol at the top right to enter the Spotify settings on your mobile device, now scroll through the settings and under the section devices click on Connect to a device, then try switching between devices before selecting "Listen on your computer"By selecting the web browser you are using that appears. This type of step can cause the Web Player to work properly again.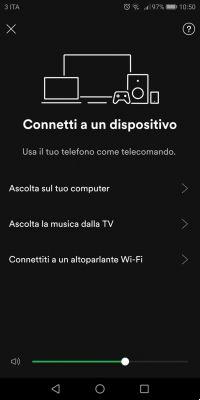 Now go to Spotify on your computer open on the browser and click the "Connect" button at the bottom right and make sure "This web player" is selected.
Spotify Web Player doesn't work at all
If Spotify on your browser refuses to load, the first thing to do is clear the cookies in your browser. This varies slightly from browser to browser, but it should be in Settings, then Privacy or History. Delete the cookies, restart the browser and check if it works.
Conclusions
Spotify Web Player may not be perfect some times and have problems but it still remains the most used music streaming service in the world and thanks to this guide when they happen you can easily fix them.