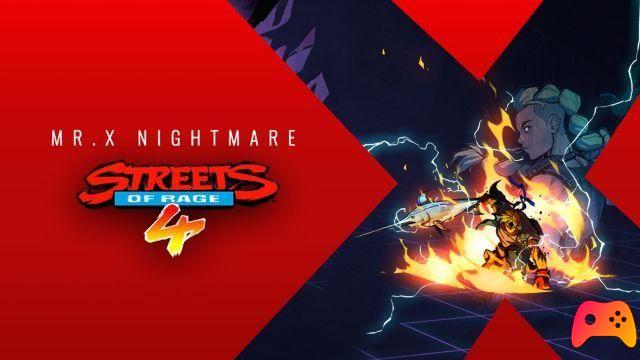 Streets of Rage 4 will have a DLC with many new features, only a date is awaited.
That the guys from DotEmu were working on a Streets of Rage 4 DLC was no secret, they said it publicly in September. Together with Lizardcube and Guard Crush they recently dissolved reservations to announce a Paid DLC called Mr. X Nightmare.
The DLC consists of three new playable characters including the awaited Estel Aguirre and other "secrets" that we let you guess from the silhouettes in the presentation trailer. These will be accompanied by a new Survival Mode.
The DLC will arrive on all platforms where the revival of the fighting game is available - so PC, PlayStation 4, Xbox One and Nintendo Switch - along with a free update to celebrate the 2.5 million copies sold. This update will add a new level of difficulty, a practice mode and the ability to customize the colors of the fighters.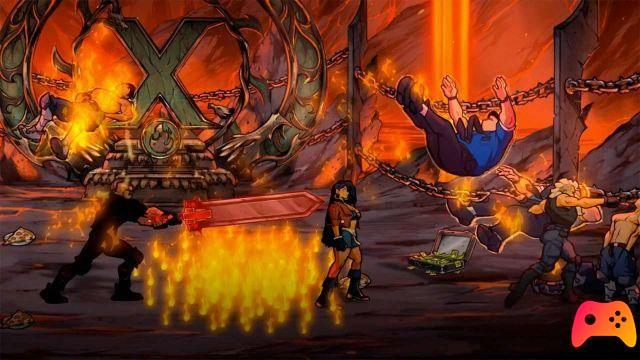 Survival Mode was instead presented as a mode that will test the skills of the players, balancing everything with new moves, items and enemies. Mr. X Nightmare will also include brand new music courtesy of Tee Lopes (Sonic Mania, League of Legends, and Monster Boy and the Cursed Kingdom).
We've long been wanting extra content for Streets of Rage 4, which has proved to be a fun, faithful, and great game for two or more people. Check out the review of the "vanilla" game, if the title is your thing: we're always talking about a comeback after 25 years!
► Streets of Rage 4 is a scrolling fighting game published by DotEmu for PC, PlayStation 4, Xbox One and Nintendo Switch,
Streets of Rage 4 is a nice game that we recommend: we decided to rate it with a 75%, if you are interested in learning more you can read the Review of Streets of Rage 4