In addition, cross-play is coming for multiplayer on all versions of the game, again for the end of July.
With Tetris Effect: Connected let's talk about the update that Enhance Games, game development team, has made for the already known Tetris Effect. The update in question is already available on Xbox One, Xbox Series X / S and Microsoft Store, but Connected is also coming to the Epic Games Store, Oculus Quest, Steam and PlayStation 4 by the end of July, with cross-play available since its release for all versions of the game..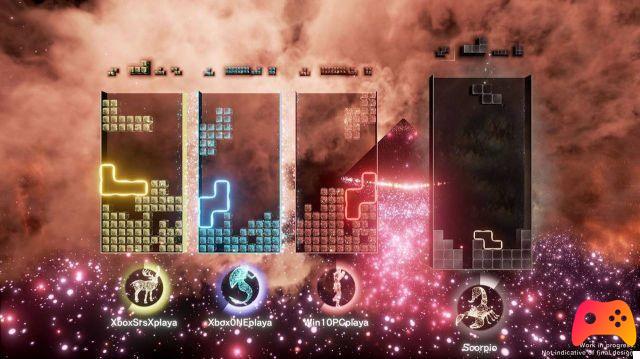 Among the innovations implemented with Connected there is the Spectator mode, which allows up to six spectators to watch the match in progress, giving them the ability to cheer on players using emotes. Also added the mode Classic Score Attack, which re-proposes the version of the original Tetris for NES. In the video below you can find all the information on the update in question.
The Connected Closed Beta is available from today until July 5 on PlayStation 4, with all these new features inside, but you will need to have a subscription PlayStation Plus to be able to access the online multiplayer functions, both for the beta and for the final version of the game. From the end of July, players will be able to upgrade for free from the standard version of Tetris Effect to Connected, however, be aware that the progress made during the beta will not be carried over to the final game. What do you think of this version of the game? As always, we invite you to have your say in the comments.