In the Google Play Store there are a large number of Android apps with which to make everyday life more bearable. This time we bring a complete list of 7 best crossword games which you can install on your Android phone, thus greeting the newspaper.
If you are a lover of crosswords and have always taken magazines or the press to complete them and thus exercise your mind, you can always check out these applications with which you have hundreds of them directly on your smartphone. Some apps that will also help you to solve them and that are available for the free download for both Android and iOS devices.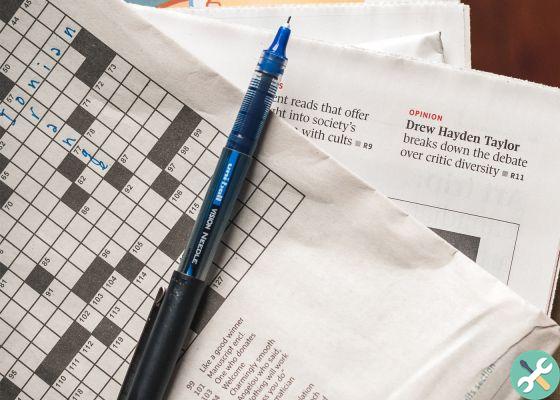 A crossword puzzle in a newspaper. | Photo: Bannon Morrissy.
The best crossword puzzle apps
Crossword solver
Crossword help
Havos crossword solver
CodyCross
King of the crossword puzzle
Anagram solver
Crossword in Spanish
Crossword solver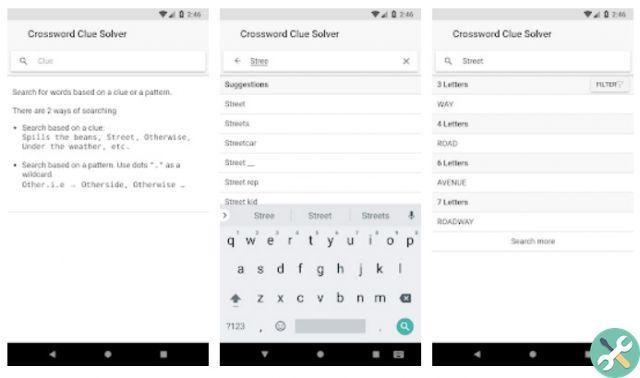 Crossword Clue Solver is an application that helps you solve crosswords.
Crossword Clue Solver is an interesting application for Android and iOS devices that helps you to solve a crossword puzzle, and for this it offers two different options. The first is a search through the clue, which you have to type in to get some ideas in return. The other way is to enter the known letters and the dots for the letters that are not, and the app guesses the words from there, thanks to an online database.
CS at LithiumApps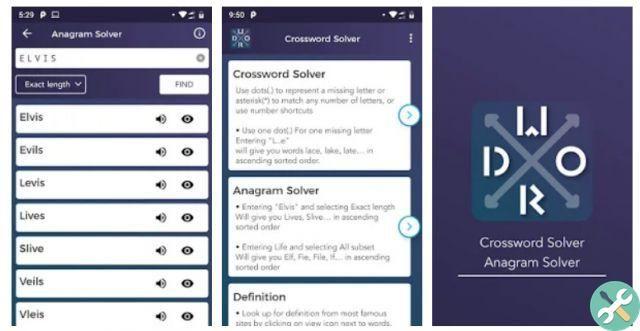 CS by LithiumApps, another app for solving crosswords.
CS at LithiumApps stands out for having more than 400.000 words, offline support, and a comprehensive crossword and anagram solver. It even lets you find word definitions and audio pronunciations when and where you need them. Furthermore, it has a simple user interface, although it requires the Internet to search for definitions.
Crossword help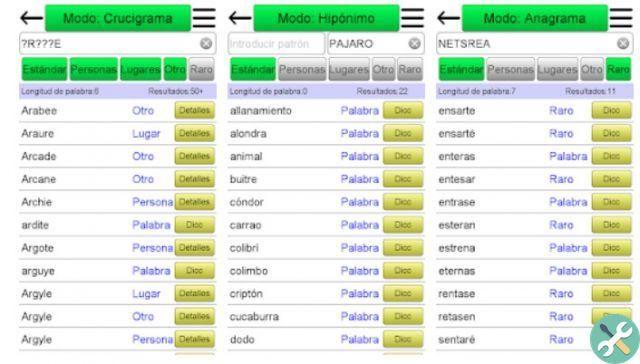 Help in Crosswords, an app with which to get a push to complete them.
Crossword Help is an application that helps you to solve them thanks to the fact that it has 200.000 proper names and practically all the words in the dictionary. It also includes a series of filters to narrow down the list of possibilities, five puzzle solving modes and some foreign language words. A tool with a simple but old interface, but one that works correctly.
CodyCross
CodyCross is a game that features a new crossword puzzle concept with which to test your ingenuity and explore different thematic worlds. All this while you learn. A title where you join CodyCross, a friendly alien who has come to Earth due to an accident in his spaceship. You will have to explore landscapes, use your knowledge and skills in a word game where each correct answer brings you closer to victory and reveals the secret word.
King of the crossword puzzle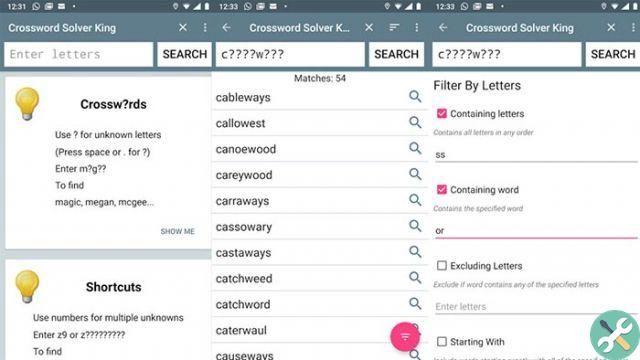 Crossword Solver King, an easy to use app.
Crossword Solver King is one of the most complete crossword solvers, since it has more than 280.000 words. Among other features, it stands out for admitting missing letters, resolves anagrams, and has a wide variety of filters to help narrow down searches. It also has a paid version available that removes the ads, among other details.
Anagram solver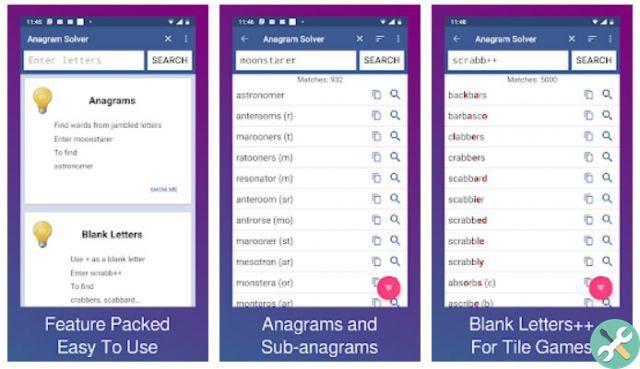 Anagram Solver, as the name suggests, is used to solve anagrams.
Anagram solver is an application for solving anagrams, as the name suggests, although it also includes crossword solvers along with some features. It stands out for having a library with more than 280.000 words, multi-word anagrams, blank letters for Scrabble and similar games; as well as a series of filters to eliminate the words you want. It also has a paid Pro version.
Crossword in Spanish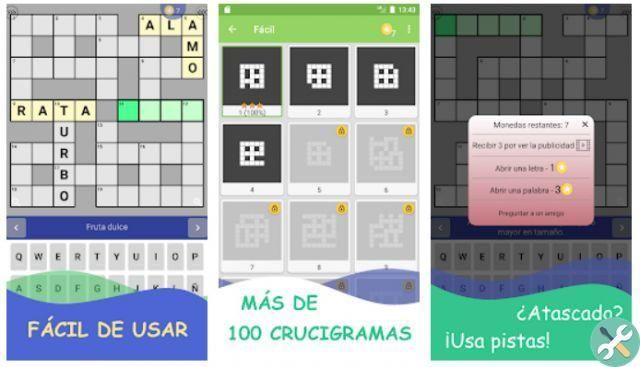 Crossword Spanish is a crossword puzzle game.
Crossword in Spanish is an interesting crossword game with which improve your vocabulary and learn new words. It doesn't need an internet connection and stands out for offering totally free crosswords, multiple difficulty categories, a dark mode, clues to open letters and words, and storage of progress in the cloud, among other features.