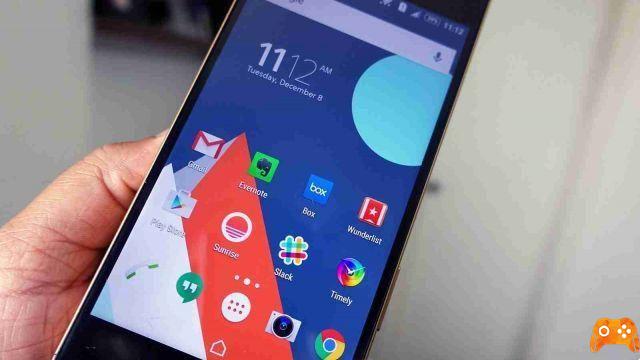 Best Android launchers of 2018. Android launchers not only allow you to change the look of your home screen, but also allow you to add some shortcuts. Not to mention the fully customizable gesture-based controls.
Here, we have put together a list of the best android launchers that you should try.
The best Android launchers of 2018
Action Launcher
Are you looking for a more powerful and flexible launcher that exudes Material Design? Action Launcher comes to your rescue! Action Launcher replaces your home screen with a colorful, fast and customizable one you will soon learn to love. Try it now for free!
Distinctive features include:
• Quicktheme: Marvel at how the colors of your wallpaper automatically change the theme of your home screen!
• quick bar- Customize the Google search bar with links and apps of your choice.
• Covers: an innovative approach to folders. Tapping a cover will launch an app, scrolling vertically will show a fully customizable hidden folder.
• Shutters: Swipe a link to show a widget. It allows you to preview your mailbox or the latest news on Facebook without opening the app.
• quickdrawer: An A to Z list of all your apps. Of course, you can hide the ones you don't want to see.
• Apply icon packs, change the size of icons, manually change them, rename them and much more.
• Fully compatible with phones, phablets and tablets.
Action Launcher allows you to import layouts from other launchers such as Apex, Nova, App Launcher Now, HTC Sense, Samsung / Galaxy TouchWiz and the stock Android launcher, so you can feel right at home.
Scarica Action Launcher
AIO Launcher
AIO Launcher stands out from this crowd with its unique look. Gone are the cool icon packs and animations. Instead, you will be greeted by an information-oriented main screen.
Download AIO Launcher
ADW Launcher 2
The highlight of ADW Launcher 2 is that it lets you travel along the nostalgic path with its quirky Android Marshmallow and KitKat themes. Other than that, you can have a number of features like free gestures, unlike other apps that require a paid upgrade.
Download ADW Launcher 2
EverythingMe Launcher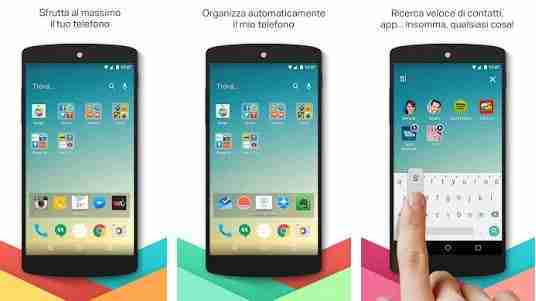 EverythingMe is a launcher for Android phones that gives you what you need, when you need it. It anticipates the applications, the people and the information you might need, every time you pick up your phone, always giving you the perfect phone.
A launcher, or an app that replaces the home screen, can update the look and functionality of your home screen. It can also customize the way you open applications, make calls and perform other tasks. EverythingMe Launcher organizes and personalizes your Android, making it easier for you to access the things you need at any given moment.
Scarica EverythingMe Launcher
Microsoft Launcher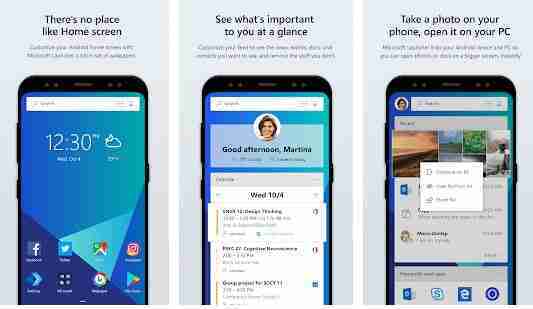 Arrow is the personal launcher for Android that radically simplifies the Android user experience. Featuring battery and memory saving technology, it's light, fast and efficient. Unlike other launchers, Arrow helps you keep your professional and private life organized by integrating with Bing's daily wallpapers and with Wunderlist and Microsoft Office.
Arrow makes it easy to find, launch, and return to your favorite apps, keep in touch with friends and keep up with the important aspects of your life. Arrow learns from your actions - the more you use it, the more similar it becomes to you.
Download now click here
Nova Launcher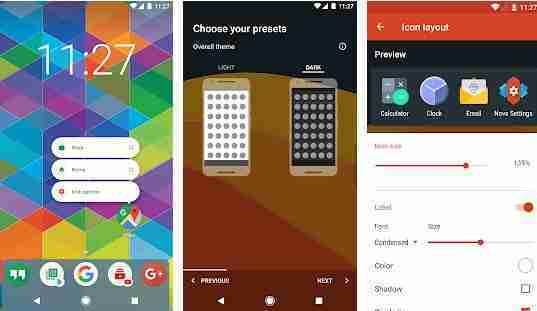 No list of the best launchers is complete without mentioning Nova Launcher. With its immense customization of hacks and timely updates, it's no wonder this launcher has been an all-time favorite. If you haven't used this app yet, I think you should give it a try and see what it is all about.
Download Nova Launcher