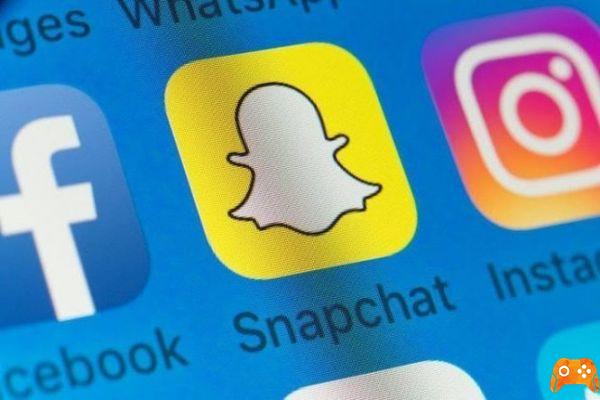 As one of the most popular apps around the world, Snapchat has a great interest in providing a stable experience across all platforms. For the most part, Snapchat offers this and behaves as expected, but sometimes glitches still occur. The most irritating problem that arises is with a device's camera. If the camera malfunctions, it gives a bad experience.
Protect your Snapchat account in just 5 easy steps
In this article, you will learn some common ways to deal with camera problems in Snapchat. Some of these methods will help you troubleshoot the camera problems of many applications, so feel free to try them whenever you need the camera while using an application.
1) SNAPCHAT DOES NOT HAVE THE AUTHORIZATIONS
Most apps can't access phone peripherals without your approval. Under normal circumstances, the app will ask for permission when it first attempts to access items such as the camera or contact list.
Sometimes, permissions will also be enabled by default. Either way, there are circumstances under which permissions can be restored.
On Android devices, find Snapchat in the menu App in Settings. When you find it, tap on the Snapchat app, then go to Permissions. Here you can enable or disable what the app has access to on your phone. Make sure the camera is on. For iOS devices, the process is almost identical, but you'll find individual apps in the section Privacy in the Settings menu.
While in the App menu, look for the camera app as well. Just to leave no stone unturned, tap on the app Camera and then tap the gear in the top right corner. In the camera settings, scroll to the bottom and tap Reset settings.
2) CONGESTION OF CACHE
Another potential problem is that some features from an older version may have stuck in Snapchat's temporary files. Snapchat undergoes frequent updates and, as such, is susceptible to malfunctions if the new version conflicts with the previous one. To fix this, you can clear Snapchat cache data and update the app.
To clear the cache, follow the same steps you performed above, but instead of accessing the permissions, you will access the Archiving app. In memory, you will see two buttons. One of the buttons indicates Clear cache and the other points Clear Data.
Tap the Clear Cache button first, then wait a few seconds and tap Clear Data. This will remove any persistent settings and unused code snippets that Snapchat is holding onto.
3) REINSTALL SNAPCHAT
It's not very likely that reinstalling will fix your problem, but it's very simple and there's always a chance it'll work. To reinstall the app, go to the respective shop page and look for the button Uninstall or uninstall it from the apps screen. After uninstalling, download it again and launch the app. Again, this is a possibility, but it might work for you.
This will have the added benefit of updating Snapchat to the latest version. Snapchat is updated at a breakneck pace, and sometimes new versions are released several times a week. Also, sign up on one of their social media accounts with details about your problem. If an update can fix it, chances are someone on the team will get back to you.
An inconvenient solution that seems to fix many camera malfunctions is restarting the device. The problem will likely reappear, so it's not a long-term solution, but it will work for a while.
4) CONFLICTS WITH THIRD PARTY CAMERAS
For many people, third-party camera apps are a godsend. Native camera apps on Android and iOS aren't known to be powerful, so people go for more feature-rich options. Unfortunately, Snapchat doesn't work well with many of these apps.
If you are using one of these camera apps, delete it and see if the problem goes away. You can still keep the app, but remove it as the default on your camera.
Alternatively, perhaps the problem is caused by the native camera app. Also try the reverse if you are using the factory installed camera app. Download the Google Camera app for Android devices and try Focos for iOS.
LIGHTS, ROOM, ACTION!
There are a few other things you might try, like factory resetting your phone, but these solutions are so beyond pale that they're hardly worth considering. Clearing the app cache may solve the problem or you may have some compatibility issues with the camera app you are using.
Frequent updates can often cause some problems, so reinstall the app to make sure you have the latest version and start with a clean slate.
If you can think of other solutions or have an idea why this might be happening, let us know in the comments below.
Further Reading:
How to Cameo on Snapchat
How to see Snapchat stories without them knowing
How to slow down a video on Snapchat
How to take a Snapchat survey
How to share a YouTube video to Snapchat