Confirmation has finally arrived!
Microsoft products took advantage of his space atE3 2021 to reveal some more details about The Outer Worlds 2, long-awaited sequel to the homonymous title born from the hands of the team of Obsidian Entertainment and dating back to 2019.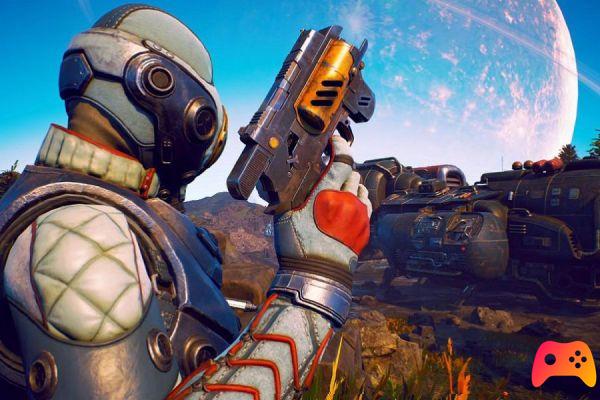 In the course of 'Xbox & Bethesda Showcase in fact, a short video about the game was shown which, with an absolutely ironic style, nevertheless proposed a closer look at the characteristics of the new chapter. The Outer Worlds 2 seems to be set, as already announced in the past by Xbox, in a completely new solar system, in which the members of an equally new crew will have to take their first steps.
Within this new setting, apparently quiet and incredibly welcoming colors, players will instead find themselves facing huge and incredibly dangerous monsters, absolutely not enthusiastic about sharing their spaces with the newly arrived intruders.
As revealed by the narrator's voice accompanying the video, the latter has deliberately not chosen to show too many details regarding The Outer Worlds 2. To bring the team behind the title to take this choice was its stage of development which, at the moment, would still be backward: design, gameplay and history would seem to have yet to be finished!
The trailer, in addition to confirming how the only certainty about the second chapter is represented by its title, did not bring greater clarity even with regard to the possible period scheduled for the release.
Despite this veil of mystery it is possible to hypothesize the arrival of the game on Xbox Series X, Xbox Series S and PC. Probably the sequel to the 2019 chapter will be available on day one also through Xbox Game Pass and will also land on Xbox One and Xbox One X but, in this sense, having no further information, it is better to remain cautious.
Are you curious to find out more about the first chapter of the series?
► The Outer Worlds is a Shooter-RPG type game developed by Obsidian Entertainment and published by Obsidian Entertainment Private Division for PC, PlayStation 4, Xbox One, Nintendo Switch and Xbox Series X, the video game was released on 25/10/2019 The version for Nintendo Switch came out on 05/06/2020
The Outer Worlds is a beautiful game that cannot be missing from your collection: we have decided to evaluate it with a 85%, if you are interested in learning more you can read The Outer Worlds Review