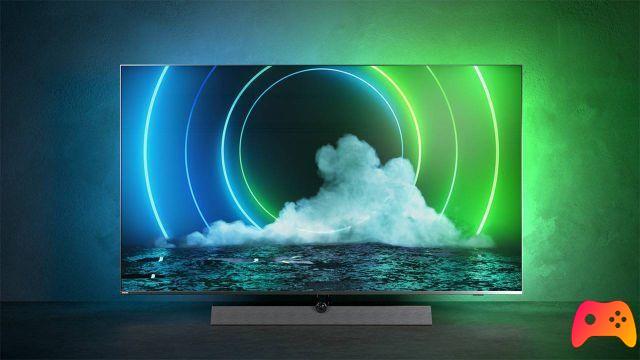 The company has received four awards recently
Again TP Vision, the world-famous tech company, has once again achieved the recognition it deserves for its products Philips TV & Sound.
The award-winning products were created by the team of European Design by TP Vision. The company has received four awards from the Red Dot Award 2021, which went to:
The high-end TV Philips OLED806, which guarantees great performance, with a minimalist design and excellent construction materials: we are talking about a TV with top performance, thanks to Ambilight technology on all four sides. It is also possible to choose between two different colors for aluminum
The Performance Series Philips 8556 LED, also characterized by excellent performance, and by a unique lightness and quality. The latter features a borderless panel on three sides
Headphones Philips "true wireless" Fidelio T1, designed to make the performance and high quality materials of the TWS category accessible to all. Right from the construction of the case, the feeling of quality given by the Muirhead Scottish leather is immediate
The earphones Philips T8506 ANC TWS, characterized by improved performance, created using TP Vision's European design principles: this guarantees a balance between proportion and functionality of the product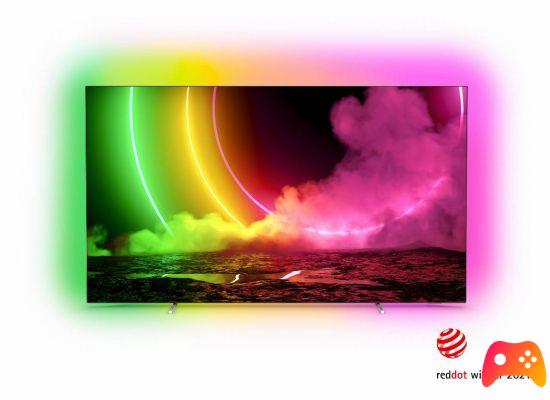 Finally Rod White, the Chief Design Officer of TP Vision said:
Once again, I am honored to know that the choice to have a dedicated European team
to design and the strategy of creating our own distinctive language in this area, have been
awarded with the highest recognition, directly from the community of professionals of the
sector. We take a long-term vision to develop the attractiveness of our products
which we believe should remain consistent and relevant with the life cycle of the product itself,
without ever going out of fashion. Winning the Red Dot Awards is a rough source for us
satisfaction and confirms the goodness of our approach.