After the latest Nintendo Direct, the communication campaign dedicated to Triangle Strategy. On the occasion of the Square Enix Presents, as part of the Tokyo Game Show 2021, a new trailer of the JRPG arriving in 2022 was presented.
The latest animated sequences focus mainly on the protagonists of this new adventure coming to Nintendo Switch. The video allows you to meet the Wolfhort weapons master, Erador Ballentine, the spy of the Anna Pascal family, the royal guard of the Kingdom of Glenbrook, Hughette Bucklar and the guardian of the grand duchy of Aesfrost Geela Breisse. Each of the characters has unique abilities to create devastating synergies in battle.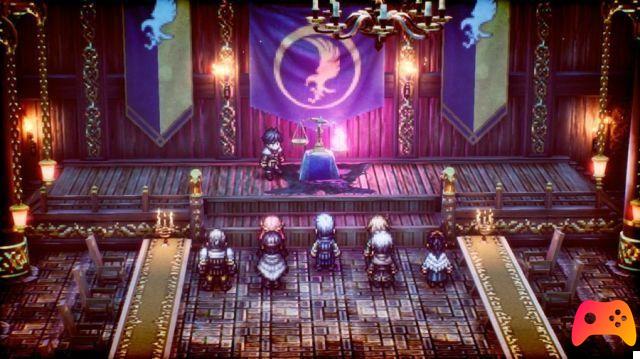 For example, Erador can attack with his shield and keep enemies away, Anna has the ability to negatively alter the state of opponents, Hughette is able to attack both from afar and from awkward angles thanks to her bow and arrows, while Geela is a perfect healer. Triangle Strategy will arrive on the 4th of March on the Nintendo Switch. In the meantime, owners of the hybrid console can try a Demo of the game available through Nintendo eShop.
► Triangle Strategy is an RPG-Strategy-Tactical-Adventure game developed by Artdink Square Enix and published by Nintendo for Nintendo Switch, the video game will be released on 04/03/2022 (in 113 days)