What is Arcadia? The new ARK server: Survival Evolved
Arkadia is the name given to the new series sponsored by two of the gods best youtubers and streamers of Spanish language, such as Willyrex and Vegetta777. Obviously it is centered around the popular game ARK: Survival Evolved, and this new server was the replacement for Egoland, the Rust server on Twitch that caused such a stir in January of this year.
Egoland has already closed and is part of the past, so it was needed a new server and an attractive new video game, so in this case it's ARK's opportunity.
What makes Arkadia so attractive to internet users and video game lovers are not only its select creators Willyrex and Vegetta, but also the fact that a selected list of youtubers and streamers very famous Hispanics have been invited to this server ..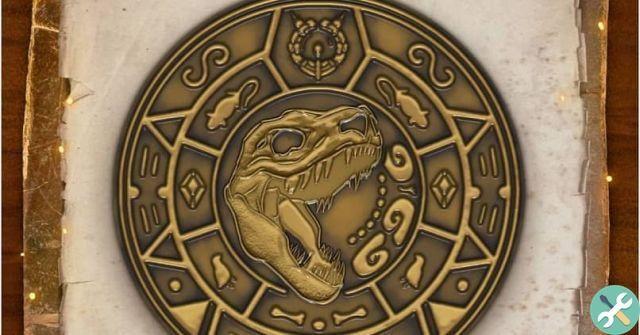 Names like Nexxuz, Nefarius, Rubius, Luzugames, DJ Mario and others are mentioned among the 47 famous streamers confirmed so far.
How will Arkadia work?
The first Arkadia trailer came out a few days ago, and it had the creative stamp of Nexxuz, however, this won't be the only protagonist of the long-awaited Arkadia series.
It is assumed that the functioning of Arkadia is the same as in other previous series, each of the streamers or youtubers when it comes their turn to play, they start broadcasting a live on Twitch of the game, or they can also stream the games on YouTube, or by uploading clips. their best moments in the game on their channels.
What celebrities will there be in Arkadia and when will it come out?
Through Arkadia's official account on Twitter @ArkadiaDioses is The list of guests who will participate in Arkadia has been unveiled, including participations such as Rubius, Ibai Llanos, Cheeto, Nexxuz, Nefarius, Alexby, Fargan, Alvaro845, Aroyitt, Malcaides, Mayichi, Sisi, Witchzack, Arigameplays.
Also other famous youtuber and streamer such as Juan Guarnizo, Ded, Alkapone, Paula Gonu, Tiparraco, Arsilex, Henry Break, Mikecrack, Elyas360, Cristinini, Papi Gavi, Orslok, Srinha3 and many others.
Arkadia's release date was set for Tuesday 9 February this year, at 21:00 (CET), so its premiere is quite recent, but it has managed to generate a lot of opinions on social networks, especially for the absence from some streamers. Especially the absence of Auronplay, who said he even knew about the event, and The Grefg, who hasn't been invited until now.
Likewise, as time goes on, Arkadia's dynamics are expected to take shape and be officially revealed through the appropriate media, and many continue to wait for other recognized youtubers and streamers to join, or at least to include Auronplay at a certain. point in the new series.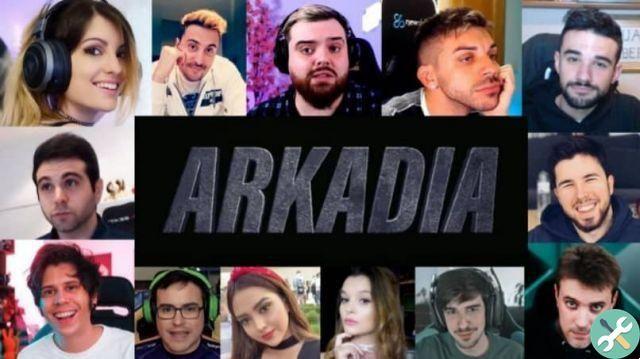 What is known is that Arkadia's methodology it is most likely much more stringent and that the server is more stable and durable than Egoland was, as it suddenly shut down due to various internal problems and conflicts between server participants.
It was said that in order to approve the participation of the different streamers and youtubers in Arkadia, they had to go through certain filters to be approved, so it is assumed that some are not invited for not approving these filters.
We can conclude that ARK: Survival Evolved is that game where you can prove yours survival skills in a fantasy universe where you can ride dinosaurs, find taps, hunt, use the best ARK maps and much more. Now with the creation of Arkadia, this game will be more interesting, so don't lose sight of the news that is generated on this new ARK server.