Among the next-gen consoles, Valve's new product has been a pretty cool option ever since its market launch was announced. Being totally different from the acclaimed Nintendo Switch, too the powerful Steam Deck managed to fascinate consumers, selling thousands of copies.
If you are one of those who have decided on the specs of this high-end console and have thought about investing in it, but still don't know where to turn, this article is for you. We invite you to see where to buy it and what is its selling price.
What is the price of the Steam deck?
The price of the Steam Deck may vary slightly depending on several factorssuch as where you buy it from, which store you go to, or which version of the Steam Deck with different capacities you can choose from. Even so, its developers have assigned a price for that varies between 419 and 679 euros.
When can I buy it in a physical store?
There is no specific date for the official Steam Deck launch. However, it is expected that it can be reached by the end of 2021 or the beginning of 2022.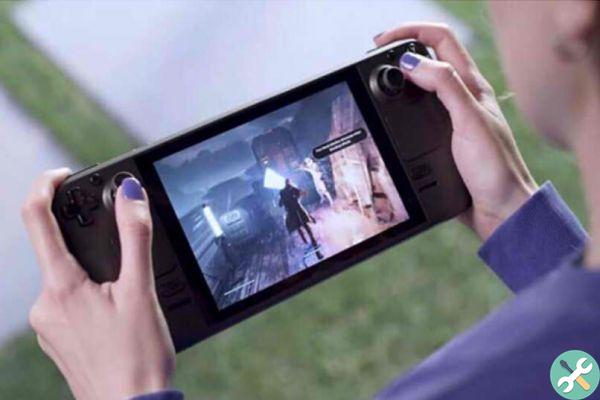 What is the best platform on which you sell Steam Deck? - Price comparison
At the moment, the only way to acquire the latest technology that Steam Deck offers us is go to virtual stores, by making a reservation before its launch.
The best place to buy Steam Deck is, of course, the official Steam page. By logging into your account or creating one with your email in case you don't already have one. You can make your purchase like in any other online store.
The Steam page is not only the safest, but it also offers the official prices assigned by the company, without additional costs of any kind.
How much will Steam Deck cost for its different capabilities?
Lo Steam Deck comes in three versions with slightly different features ranging from capabilities to price. Here we present them to you so that you can choose the one that suits you best.
64 GB eMMC
As a more accessible option we have the Steam Deck 64 GM eMMC which we can purchase at a cost of € 419.
Unlike the other two versions, this Steam only comes with its own carrying case and has slightly slower and smaller storage memory. However, this cheaper option guarantees the same quality as the other versions.
256GB NVMe SSD
For around 549 euros, we can buy the 256 GB Steam Deck NVMe SSD. Bringing an SSD memory, made for computers and not for mobile devices like the eMMC, has larger and faster storage. And, in addition to its case, it brings an exclusivity package for the Steam Community.
512GB NVMe SSD
Finally, we have the 512 GB NVMe Steam Deck SSD that we can buy for as low as € 578. This version, in addition to the case, large capacity and fast storage, the exclusive Steam Community package, offers one anti-glare screen and a unique themed virtual keyboard.
By knowing their versions and their prices, keeping in mind which ones you want to buy and can pay for this product, you will already know which one to decide.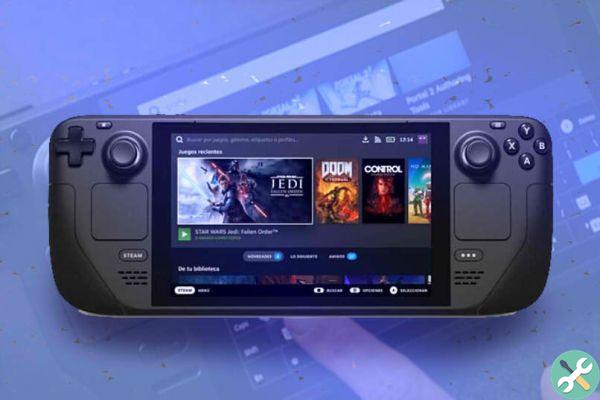 Regardless of which version you choose to buy, you will be able to enjoy a wide variety of games mainly aimed at the PC, such as Portal, Final Fantasy XIV, Sekiro: Shadows Die Twice and other games from the Steam store, since the Steam Deck was created specifically for this type of content.
You can also change the operating system it has integrated (SteamOS 3.0 for Linux), as Steam Deck has open software and will be compatible with almost any other system, allowing you to enjoy other games, such as those from the Epic Games Store.
If this is what you are looking for in a console, the Steam Deck is for you. Don't wait any longer to buy it and live to the fullest what it has to give you.