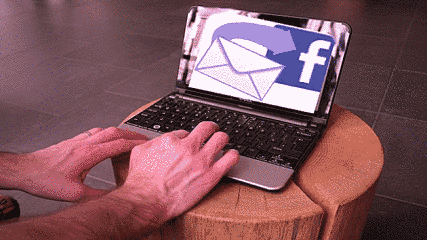 Who deleted me from Facebook recently? Being in touch with friends from all over the world is quite easy with Facebook and other social media. It's not really important, but we often need to know who unsubscribed us from their Facebook friends list recently. With this trick it will be easy to know immediately who has left you in the lurch.
Often on Facebook it happens that a loved one no longer appears in our diary. We no longer see his photos and we have no more news of him. Then we need to know if she has moved away from the most popular of social networks or if she has canceled us.
Who deleted me from Facebook recently?
Who.deleted.me is a great site that instantly lets you know who deleted you on Facebook lately. It is a third-party site that uses Facebook data to analyze the change. You just need to log in with your Facebook data and the who.deleted.me site will guide you through everything else.
Once subscribed to the service, the online site will keep track of all changes on your Facebook page, as far as friends are concerned. Whenever Who.deleted.me changes, it will inform you by sending you an email.
This site also displays a graph with statistics of the friends you have added in the last period of time. If you are using the iPhone there is an app called "who deleted me". It is a paid application, but it works great, and comes with many options.
Who.deleted.me is the best solution for analyzing which people have recently deleted us, and you can even find out the cause if necessary. Before paying for the application, please try the online site first.
Further Reading:
Did they unsubscribe from Facebook? Let's find out who did it
How to delete your Facebook account
Facebook not working on iPhone, 8 solutions
What to do when Facebook Messenger doesn't work
How to recover deleted messages on Facebook Messenger