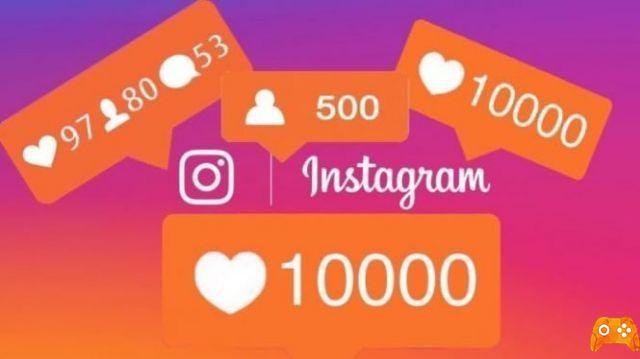 Every day, over 95 million photos are uploaded to Instagram, which in total together make about 4,2 billion likes per day. This is all changing. In July 2019, Instagram announced it would remove likes counts in six countries around the world, including; Australia, Brazil, Ireland, Spain, Japan and New Zealand - following what was deemed a successful trial in Canada performed in May 2019. In November 2019, it extended the trial to US users.
In these countries if you have an Instagram account you will be able to see the number of likes your post receives, but you will not be allowed to see the likes received from your followers. This extends to the news feed, permalink pages, and other people's profile page.
Read also: How to change your Instagram name
The announcement comes after Instagram was ranked the worst social media platform when it comes to its impact on youth mental health by a UK survey in 2018.
Since then, the social media has unveiled a number of initiatives designed to improve the impact on its users, including an anti-bullying initiative and a commitment to remove all images that involve self-harm and "thinspo".
When the test was first performed in Canada, Instagram chief Adam Mosseri said the goal was to minimize the stress of users' online posting competing with the number of likes their posts receive. Instead, the platform wants users to focus on the photos and videos they share.
The number of likes is often seen as a measure of success or popularity, and while likes can improve mood and encourage users, they can also be demoralizing, especially if the content isn't performing well.
The mental health repercussions of like counting cannot be ignored and unfortunately the social media design promotes social confrontation. You don't have to spend a lot of time on Instagram to find types of people who seem to be living a more glamorous life than yours.
Feeling better about the number of likes a post gets can create feelings of anxiety and depression and can be especially damaging to young people who can base their value on these metrics.
What to do if: Audio doesn't work on Instagram
Without public feedback of likes, comments are likely to become the key interactive focus for Instagram posts. However, as the comments section is where most of the cyberbullying and harmful harassment occurs, the network will need to understand how this shift in focus can impact users' well-being as well, before committing to permanent the removal of likes.
While the process is aimed at improving mental health, if using Instagram sometimes makes you feel stressed, anxious, depressed, or unwell, there are other steps you can take to improve your well-being while using the platform:
Take a break
Use a timer to limit the time you spend on the app
Spend more time with friends
Pay attention to the reality behind the images on Instagram
Talk to a trusted friend or family member
At this point, it's unclear if it will become a permanent feature, Instagram is collecting user feedback.
Do you think removing likes is a good idea? Let us know in the comments below.
Caution: Instagram doesn't work today, 8 ways to fix
Further Reading:
How to see likes on Instagram?
How to like a direct message on Instagram
Facebook starts hiding likes
Instagram's "Silence" feature will help users fight bullies
How to see who saved your Instagram posts