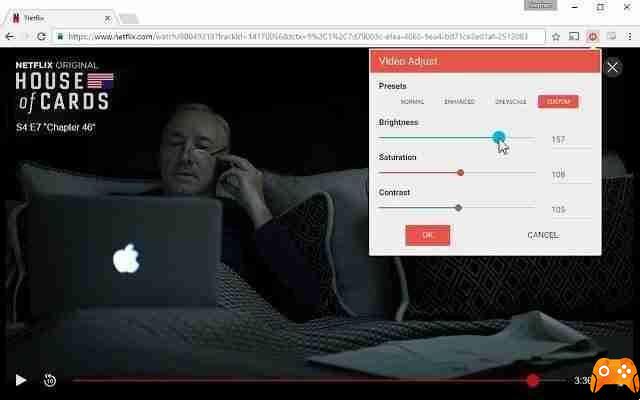 Three aspects of your laptop or desktop screen can affect the look of a video: brightness, saturation, and contrast. Unfortunately, Netflix doesn't change the look of its video based on your monitor's calibration. So this app gives you extra control.
Adjust Netflix videos on Chrome: Brightness, Saturation, Contrast
The best part of Video Adjust per Netflix is that you can see the comparisons before and after adjusting the settings, which makes a big difference how much you are tweaking the various parameters.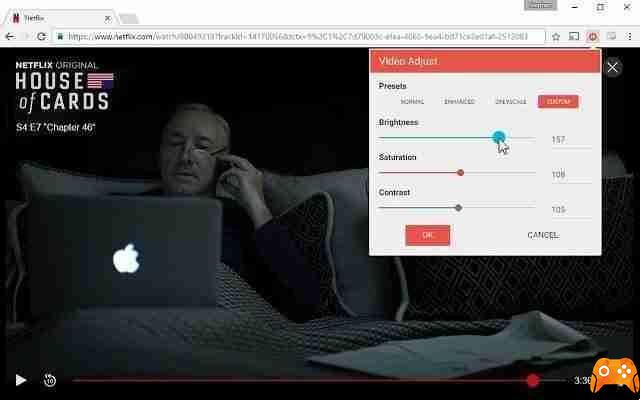 Video Adjust will remember the settings for any video, so you don't have to change it every time you watch a netflix video on Chrome. This is one of those simple apps that effortlessly enhances your viewing experience. Netflix should really offer this option as part of its app.
Download: Video Adjust per Netflix (gratuito)