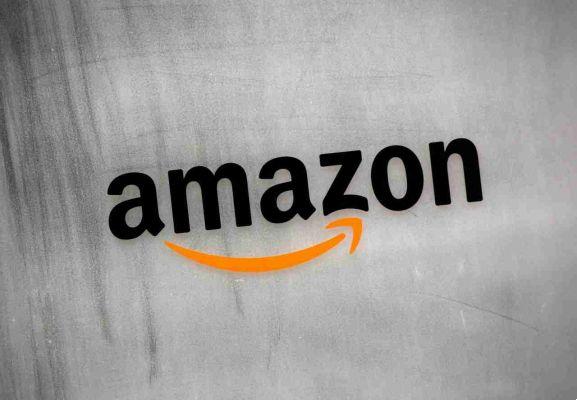 There is a lot more to Amazon than you can imagine. Here is each Amazon service, explained.
Some services are available in Spain and others only in other countries of the world. But let's go and see all services offered by Amazon in the world.
Amazon.com
Amazon.com needs no introduction. It is the main site of the company. Today it sells hundreds of products every second in every imaginable sales category.
Amazon Prime
Amazon Prime launched way back in 2005 as a fast shipping service to the United States.
Service matters today over 100 million subscribers in over 200 countries. The benefits of shipping remain, but Amazon has added many additional services since then.
First photos
If you live in the United States, Canada, United Kingdom, Spain, Germany, Spain, France, India or Japan, and you have an Amazon Drive account, you will also have access to Prime Photos. It is a competitor of Google Photos.
Residents of the United States and Canada can even order prints of their images using the Amazon Prints service.
Prime Music
With your Amazon Prime subscription you can listen to more than 2 million songs, ad-free. Listen to your favorite songs on all your devices, download songs to listen even offline.
Prime video
All Amazon Prime subscribers have access to Prime Video. It is similar to Netflix; you'll find a mix of Amazon Originals, TV shows, and movies.
Prime reading
Prime Reading is a digital library service. It allows you to borrow and return books, magazines and comics from Amazon's collection. It is supported on any device with an official Kindle app.
The service is available in the US, UK, France, Spain, Spain and India.
Prime Pantry
Prime Pantry is a shopping service for Prime subscribers in the US, UK, Germany, Austria, India, Japan, Spain, Spain and France.
Carries non-perishable food and household items in one box for a fee. You can load the box with your selections, using the screen image to determine how much more space is left.
Prime Now
Prime Now is an instant delivery service for the Amazon Essentials range. You can receive products within one hour for a fee or within two hours for free. It is only available in selected major cities.
Prime Now is further divided into Amazon Restaurants (a food ordering service in the US and UK), Amazon Fresh (fresh food delivery in the US, UK, Germany and Japan) and Amazon Flex (a service platform independent delivery systems).
Amazon Key
Amazon Key allows the company's delivery workers to walk into your home or car and leave a package for you.
Amazon Music Unlimited
Amazon Music Unlimited is Amazon's answer to Spotify. Residents of over 40 countries, including most of North America, South America, and Europe, can take out a monthly fee. The service has more than 40 million songs in its library.
Twitch
In mid-2014, Amazon bought Twitch for nearly $ 1 billion. The live streaming platform mainly focuses on game-related content. You can watch eSports competitions, head-to-head match of various titles and individual player live feeds. There are also thematic talk shows and other content.
Amazon Drive
Amazon Drive is the company's cloud storage app. It is available in the United States, Canada, most of Europe, Japan, Australia, China and Brazil. Prime users get 5 GB for free . Everyone else can pay.
Amazon Dash
Amazon Dash is an instant ordering service for household items. From a consumer perspective, there are two devices to watch out for: Dash Wands and Dash Buttons.
Dash Wands is a glorified barcode scanner that integrates with Amazon Fresh. Dash Buttons can be attached to a particular object (such as a kitchen roll or washing machine soap). If pressed, it will sort the item without further user interaction.
Club STEM
STEM Club was launched in early 2016. It aims to help parents get their children interested in STEM (science, technology, math and engineering) subjects. Amazon will ship a STEM-themed toy every one, two, or three months. You can choose to receive an item for 3-4, 5-7 or 8-13 year olds.
Amazon books
Amazon Books is one of the company's forays into brick-and-mortar stores. The first store opened in 2015 in Seattle. Today there are more than 15 shops. The price of the in-store books corresponds to the prices on the Amazon website.
Amazon Home Services
Amazon Home Services is a marketplace for researching home services. The service covers professional trades such as plumbers, house cleaners, carpet cleaners, window cleaners, and garden maintenance.
Amazon Inspire
Aimed at teachers, Amazon Inspire provides K-12 resources for classrooms. The content includes lesson plans, handouts and exams. You can create your own collections and share them with students or create your own content and share it with other educators.
Amazon Cash
You can shop without a debit or credit card in the US and UK by adding money to your Amazon Cash account. You can top up your account in stores or using your mobile phone.
amazon-smile
If you purchase items through Amazon Smile, the company will donate 0,5 percent of the purchase price to a charity of your choice. Service is one of the best ways to donate to nonprofits.
Prime Video Direct
Prime Video Direct allows video creators to reach new viewers via the Amazon Prime Video platform. Creators can choose between a revenue sharing or an ad-supported payment model.
Amazon Web Services
Amazon Web Services (AWS) is a cloud computing platform. It is comfortably the largest cloud service provider, controlling nearly 40% of the global market share. The second largest vendor, Microsoft, has just 11%.
AWS itself is split into over 90 standalone services. They cover archiving, networking, analytics, application services, implementation, development tools, and more. The two most popular services are Amazon Elastic Compute Cloud (EC2) and Amazon Simple Storage Service (S3).