Starting today Disciples: Liberation is available on PlayStation Store, PC and console Xbox. Disciples: Liberation offers players the opportunity to explore the vivid world of Nevendaar and travel through the mystery and political intrigue of this dark fantasy strategy RPG. Published by Kalypso Media and developed by Frima Studio, Disciples: Liberation is ready to offer over 80 hours of gameplay filled with Elven Alliance, powerful magic, battles, Undead Hordes, dragons, legions of the damned and forged alliances.
Disciples: Liberation tells the story of Avyanna, a daughter of two worlds - but part of none - on a mission to explore a world ravaged by war. Beginning as an unknown and mean mercenary, her quest will lead players through pain and bloodshed before she ultimately gains control of a mighty army, ready to challenge fate. Along the way, she will be challenged to make many difficult choices, from mate selection to romantic encounters.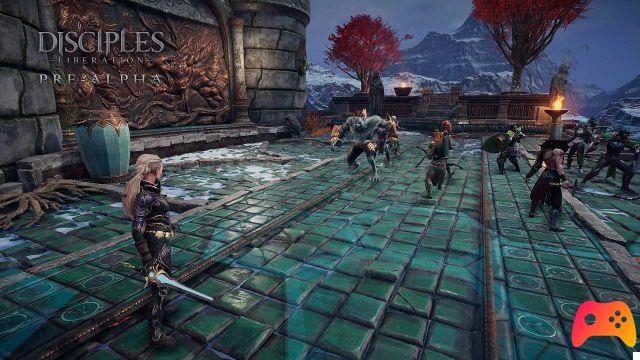 Disciples: Liberation offre:
Five endings driven by player choices;
80+ hour single-player campaign: Experience an epic dark fantasy experience in three acts, with more than 270 missions;
Explore a war-torn world: travel through 4 different environments - from lush woodlands to fiery volcanic plains and frozen tundra - and discover the secrets hidden within the earth;
Join Forces: Join 4 in-game factions: from proud elven clans to merciless hordes of the undead, each with their own in-game motivations and incentives;
Write Your Story: Choose from 4 unique skill classes and define your place in the world by recruiting other members to join your cause;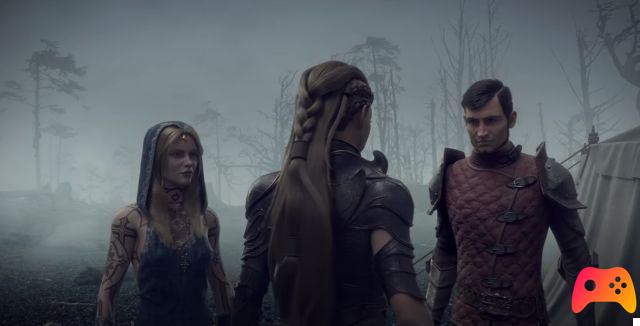 Build a Base: Tackle the search for valuable resources and use political common sense to build a place of planning and refuge;
Fight for your life: Recruit over 50 units and build an army that best suits your play style, honing both steel and spells in intricate turn-based combat;
Deadly Boss Challenge: Field your team against hideous monsters and beasts, each requiring a unique strategy;
Choices are everything: let your decisions guide your destiny and directly influence the type of leader you will become;
Fight your friends: launch the ultimate challenge and fight for supremacy in 2 player online skirmishes.