Il Elden Ring gameplay trailer released a few days ago made the hype skyrocket, at the same time marking the start of pre-orders for the collector's editions.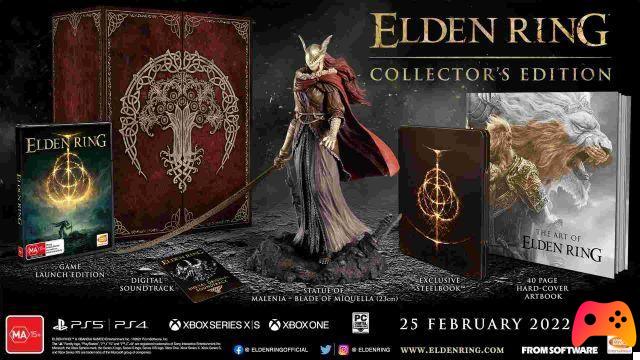 While the € 189,99 Collector's is currently still available on several stores, the Premium Collector's Edition was literally snapped up, running out in a matter of minutes almost everywhere.
And here, like a well-established ritual, Numerous announcements have appeared ready to resell the preorder at crazy prices. The 259,99 euros of the list price of the Premium Collector's Edition have risen, sometimes even exceeding 2 thousand euros.
We will see in the coming weeks, when the enthusiasm for the trailer will have waned and potential buyers will be able to think in their mind a little cooler, what the trend of these figures will be.
In the meantime, we can only be happy for those who managed to grab this delicious edition of Elden Ring, an edition that, with the passage of time, will increase significantly in value.
► Elden Ring is a game developed by FromSoftware and published by Bandai Namco for PC, PlayStation 4 and Xbox One,