During these days a few lucky selected players can try Elden Ring, FromSoftware's latest work, created by Hidetaka Miyazaki in collaboration with George RR Martin. The test also led, of course, to the analysis of the frame rate by platform and the results, at least for now, they are really unexpected.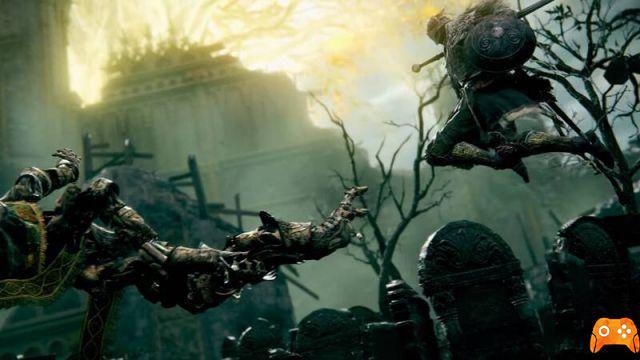 As we all know, Elden Ring will be available for old and next gen platforms. The game was in fact announced for PlayStation 4 and Xbox One way back in 2019, but will also arrive on PlayStation 5 and Xbox Series S and Xbox Series X, as well as PC. The technical test, available only on Sony and Microsoft machines (and not Steam), however, has shown that the frame rate is not better on the next gen, but rather on the older generation. The analysis was carried out by Digital Foundry, which in these days is working on examining the various technical peculiarities of the new video game from FromSoftware.
Pending a full report, Thomas Morgan di Eurogamer.net e Digital Foundry has therefore decided to publish his analysis of the beta of Elden Ring. Analysis that demonstrates a hardly equivocal data: the PlayStation 4 Pro version, run in backward compatible mode on PS5, has a significantly better frame rate than the version for the new Sony console. As you can see from the image just below, in compatibility mode the PS4 Pro version reaches 60 frames per second, while in Quality Mode barely 50 frames per second. This is almost certainly an optimization problem, which will obviously be fixed just before the release.
A quick snapshot of our Elden Ring beta analysis. PS5 here. Seems playing the PS4 Pro version via back-compat on PS5 gets you much smoother 60fps performance than running the native PS5 app (on either mode). Still work in progress, and plenty more to come. pic.twitter.com/zkWShYkRhK
— Thomas Morgan (@cataferal) November 13, 2021
Elden Ring is scheduled for February 25, 2022 and this first (and only?) Test intended for some lucky players will be able to provide rather clear indications to the development team to fix bugs, glitches and obviously this instability in the frame rate. If you have not had access to the test, we invite you to view our preview, which is available at this address.