Ready to whiz on the track to reach all the trophies in the game.
The Codemasters track racing series is heating up the engines for a new year of challenges. F1 2021 debuts on July 16 for PC, PlayStation 4, Xbox One, PlayStation 5 and Xbox Series X, introducing various innovations such as Braking Point, a brand new story mode through which to follow the events of the young English driver Aiden Jackson. As usual, PlayStation console owners will be able to launch on the circuits while trying to get all the F1 2021 trophies that we are going to show you.
Below is the list of all the F1 2021 trophies: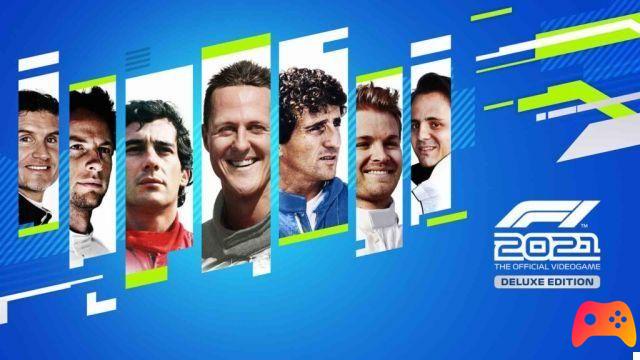 BRONZE TROPHIES

The beginning - Complete the Prologue
The accident - Reach the end of Chapter 6
The break - Reach the end of Chapter 10
Force - Complete your first session with your Scuderia's car
Managerial instinct - Complete a Trial Program using Quick Trial
Start your co-op career - Complete your first race in the Two Player Career
Better than the best - Get a Pole Position after any qualifying session
Go easy - In an interview, lower the morale of a department on your team with an answer
There is power and potential - Get on the podium
1st among many - Get on the podium in 1st place
R&S lover - Develop at least one component in each R&D department
Victory on the Net - Win your first online race (career excluded)
Fama Online - Win 5 online races (career excluded)
Haven't you had enough? - Total 50 hours on the track
Minus 10 - Complete 10 multiplayer races (career excluded)
Online only - Complete 50 multiplayer races (career excluded)
Italian passion - Win a single Grand Prix event in Monza with Ferrari or Alpha Tauri
Japanese Passion - Win a Grand Prix event in Suzuka using a Honda engine
English Passion - Win a Silverstone GP with Williams, McLaren, Aston Martin, Red Bull or Alpine
Monegasque hero - Win an F1 race with 50% (or more) race distance in Monaco
Tied Pilot - Complete a League event
Transmit Speed - Win a race using manual transmission
I like to watch… - Watch an online race
Strike a pose - Flaunt one of your podium poses
Hacker - Customize your multiplayer profile and complete an online race
One for me - Save a highlight in Cinema mode
Erase the past - Use a Flashback to rewind time
I just need a ride - Complete 10 one-shot qualifications
Ups and downs - Win at the Spa-Francorchamps circuit and the Sochi Autodrome circuit in GP mode
Spotless - Complete 10 online races without errors (career excluded)
Around the Americas - Take a photo with Photo Mode in the US, Brazil, Mexico and Canada circuits
R&D firsts - Develop the first upgrade in each R&D department
For the broken cap - Adapt an R&D component during the rule change notice period
Extraordinary - Successfully develop a component using the Speed ​​Up option
Back to the origins - Complete a GP event in F2 of medium length (Feature & Sprint)
Complete 2G career! - Complete a season in two-player Career mode
We need a bigger showcase - Get 15 trophies for the Trophy Showcase
Wet look - Win a race at 25% in the wet
SILVER TROPHIES

La fine - Complete Story Mode
It just goes on - Complete your first race weekend with your Scuderia!
A weekend to remember - Set the fastest time in all 3 Practice sessions, get the Pole and win the Grand Prix
Good vibes - Get positive morale in more than one Department
Dedicated to the cause - Complete 100 multiplayer races (career excluded)
Master of the qualification - Get 50 pole positions
The second time - Complete the second season in Team Career / Driver Career / Two Player Career
Perfect record - Reach 1st place in every race in a 10-race season
For history books - Reach Stable Renown level 20 in Stable Career mode
MY!! - Hire a driver with fame level 15 or higher in Stable Career
GOLD TROPHIES

World Champion - Win the F1 Drivers Championship
Builders Champion - Win the F1 Constructors' Championship
PLATINUM TROPHIES

Epic pilot - Until the end!
The PlayStation 4 and PlayStation 5 edition of F1 2021 consists of 38 bronze, 10 silver, 2 gold and the inevitable Platinum trophies, for a total of 51 achievements.
► F1 2021 is a racing type game developed by Codemasters and published by EA Sports Electronic Arts for PC, PlayStation 4, Xbox One, PlayStation 5 and Xbox Series X, the video game was released on 16/07/2021