The FIFA 21 season is coming to an end. To conclude in the best way, we have compiled the ranking of the best TOTS. Let's find out together!
The FIFA 21 season slowly starts to finish. As the events and seasons continue to arrive on the game servers, it is clear that the exploit of the Electronic Arts title has already reached it, particularly with the much-loved TOTS event.
Players best of the season, divided by league, have "invaded" the game servers in recent weeks, until reaching their peak, last Friday, with the arrival of TOTS Ultimate, Namely the selection of the best TOTS so far released on the market. Needless to tell you: really many special cards have come out and, although statistics in hand all seem devastating, clearly some are stronger and more decisive than others. To help you choose which ones might be right for you or simply to provide you with a "lucid" and personal feedback on the players, in particular those faced, tried (and not) but also those simply seen on the databases (there won't be many!) We decided to draw up a ranking of 20 TOTS stronger than this FIFA 21. The ranking, for convenience and suspense, will be divided into two tranches of ten players and, of course, today we start with the top ten players, the ones occupying positions 20 to 11.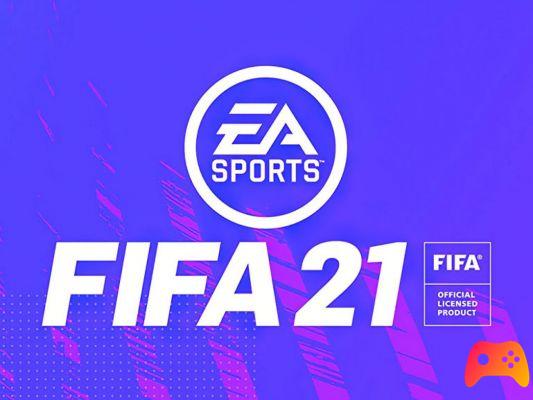 You are ready? It begins!
Rank 20: Lucas Vazquez (Real Madrid)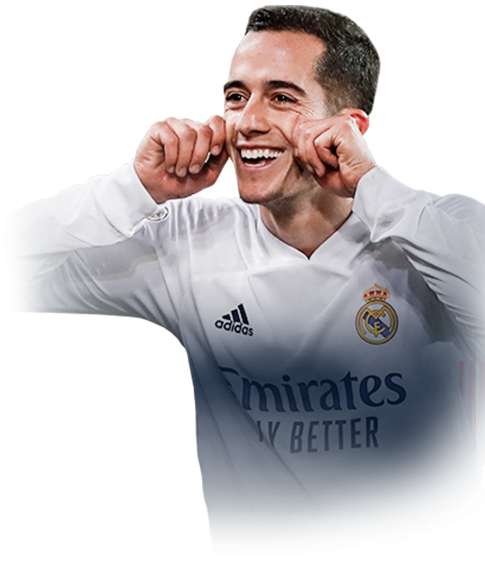 At the bottom of the ranking of the best FIFA 21 TOTS is Lucas Vazquez, Real Madrid's all-rounder winger. With his statistics and the excellent workrate he possesses, the player is practically perfect as a CC or as a CDC, although he manages to make a splendid figure also in all the other positions of the midfield (including what would be his natural role ). By offering the link to players like Valverde, then, the number 20 of the "blancos" can be an excellent addition to any team, also considering a very low cost.
Position number 19: Jadon Sancho (Borussia Dortmund)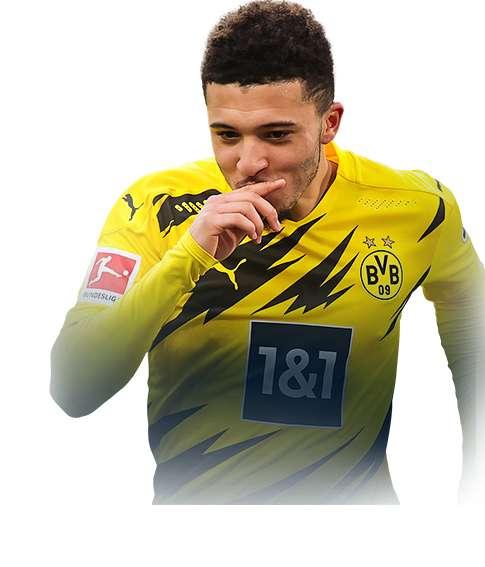 Penultimate place on the list occupied by the English winger of Borussia Dortmund Jadon Sancho, an excellent player to use both in attack and on the flanks. Having 5-star skill, then, the player becomes very insidious, thanks also to an excellent coldness and a sonorous 99 in finalization. Why, then, does it occupy such a low position? It just doesn't always reflect those stats, and most importantly, it's not exactly easy to hybridize. And then it costs almost 2.5kk ...
Rank 18: Leon Goretzka (Bayern Munich)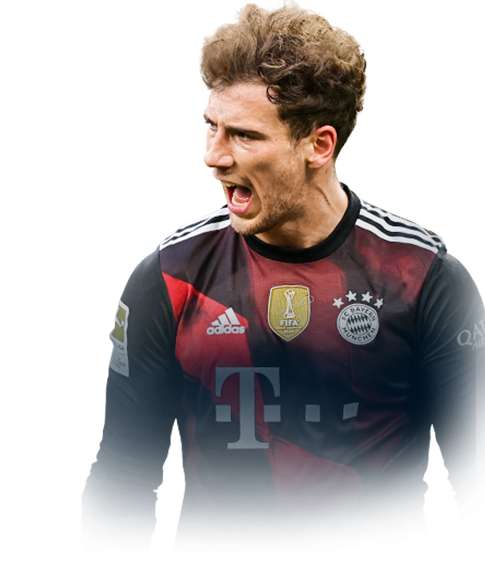 We remain in Germany, Bayern Munich side, for what concerns the position number 18 of the ranking with Leon "Leonida" Goretzka, one of the most complete and total players of the whole database of FIFA 21. In his version TOTS Goretzka manages to put a small record, presenting with all six parameters above the 90 rating. Too bad, however, that in game it is very strong, but not as decisive as the card would seem to indicate. In its place, in fact, there are equally valid and much cheaper alternatives (it costs almost 3kk) and consequently we don't feel like recommending it with our eyes closed.
Rank 17: Marcus Rashford (Manchester United)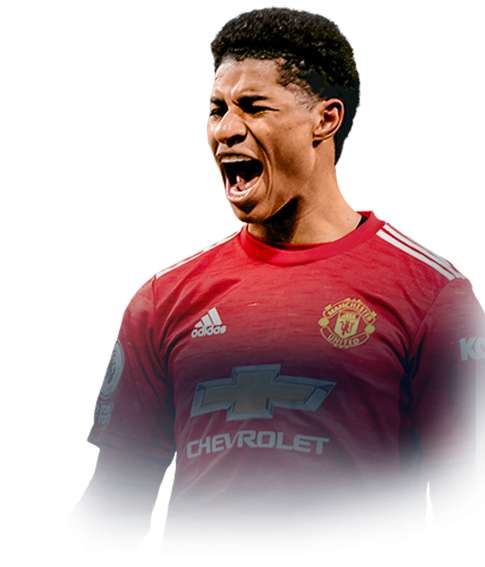 Marcus Rashford, one of the most used players (and with more versions!) Of this FIFA 21 is also on the list. In his TOTS version Rashford, at least on paper, becomes literally devastating and even in game he manages to give a big boost to the whole maneuver with its long levers and its great acceleration, often lethal for most opponents. The reason it didn't finish in the top 10 is very simple: it is difficult to hybridize and still has very obvious problems related to balance. What a pity!
Rank 16: Kevin De Bruyne (Manchester City)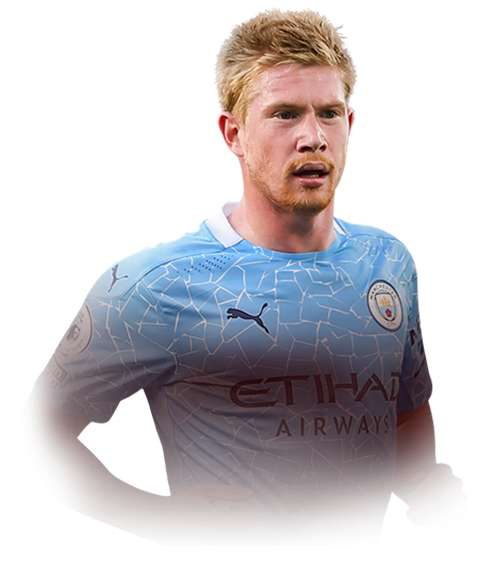 In sixteenth place in the standings we find Kevin De Bruyne, splendid interpreter of "total" football and undisputed leader of the City of Guardiola. Difficult to use in its previous versions due to a poor acceleration and a physical size too imposing to combine with the low speed, in this version, thanks to the boosts in the statistics listed above, it becomes a completely different player. Powerful, skilled in passing and deadly in shooting: De Bruyne is a practically perfect half-forward for any team. The real problem? The very low hybridity and a stamina that is too mild, which forces him to miss a few strokes towards the end of the games. For the rest, it is simply top!
Position number 15: Juan Cuadrado (Juventus)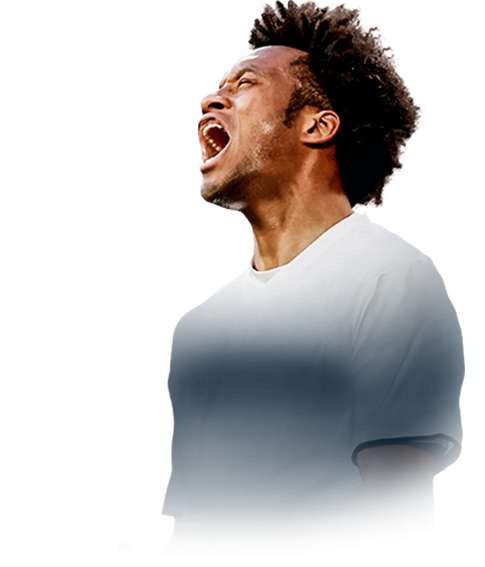 Top 20 in fifteenth place. We are talking about Juventus full-back Juan Guillermo Cuadrado, a skilled full-fledged winger capable of doing all the game phases perfectly. Thanks to the now inevitable fifth star skill and an incredible agility ball and chain, Cuadrado is undoubtedly one of the best external players in the game, to be used both with defense tasks and in a three-man defense, but also as a fifth in midfield on the headband. He also pays the price for difficult hybridity, but overall he is probably one of the best full-backs in the game.
Position number 14: Mohamed Salah (Liverpool)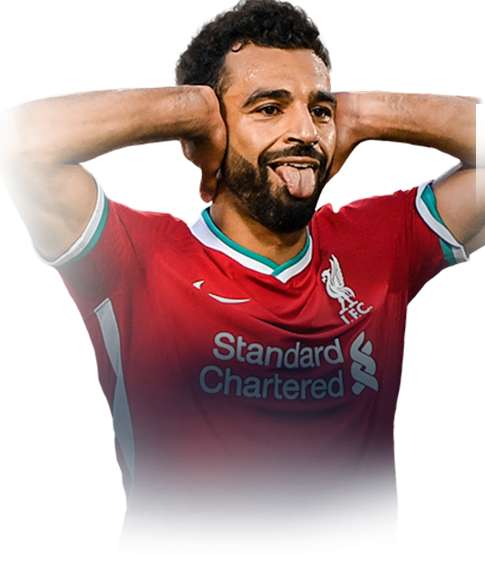 We return to the Premier League at fourteen with Momo Salah, the attacking winger of Liverpool ex Fiorentina and Roma. Agility, space ball control and a great coldness in front of goal are the main attributes of an almost total player, held back "only" by the Weak Foot voice, which stops at 3 stars, thus making the player much less dangerous in the offensive phase. Leaving aside this aspect, it goes without saying that Momo is often and willingly unstoppable, as well as a constant thorn in the side for all opposing players.
Position number 13: Luis Suarez (Atletico Madrid)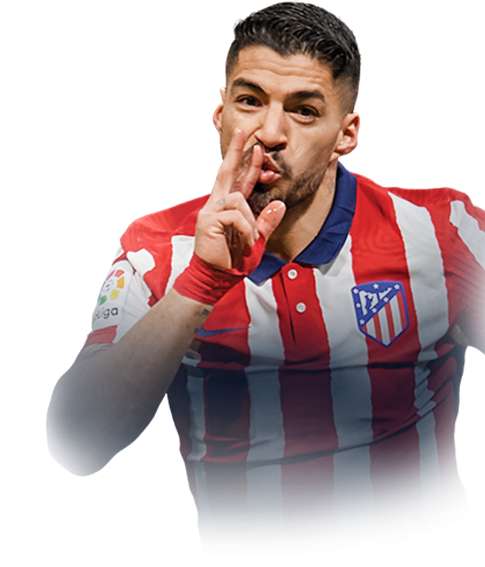 At position number thirteen, therefore very close to the top 10, we find Luis Suarez. Yes, you got it right: this year there is a usable version of Suarez. And how! In the TOTS version, in fact, the "gunslinger" is simply devastating, being able to unmark himself with great ease, both with agility and with the body, making himself a continuous danger also thanks to a literally infallible shot. The only flaws are represented by resistance and balance, which make it not very dangerous in the most excited phases or in the final minutes of matches. For the rest, it is simply amazing!
Position number 12: Federico Valverde (Real Madrid)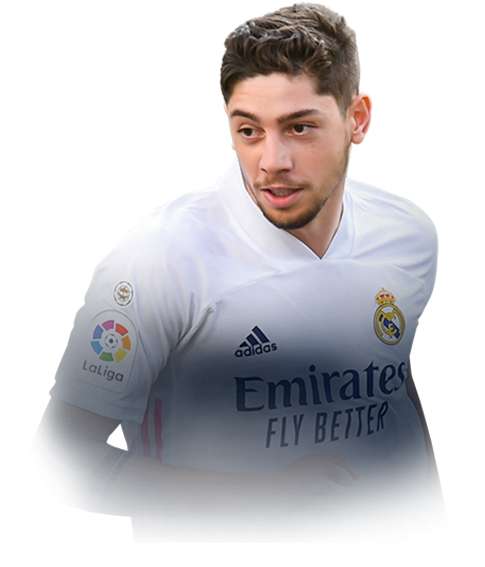 We remain in Spain also with regard to position number 12 with Federico Valverde, total midfielder in force at Real Madrid. Valverde is practically perfect from practically all points of view: attack, defense, technique, passing, every attribute makes the Uruguayan midfielder a real wildcard, only held back, needless to say, by the hybridization factor. If you can join the team, however, do it without thinking twice: you will not regret it!
Rank 11: Raphael Varane (Real Madrid)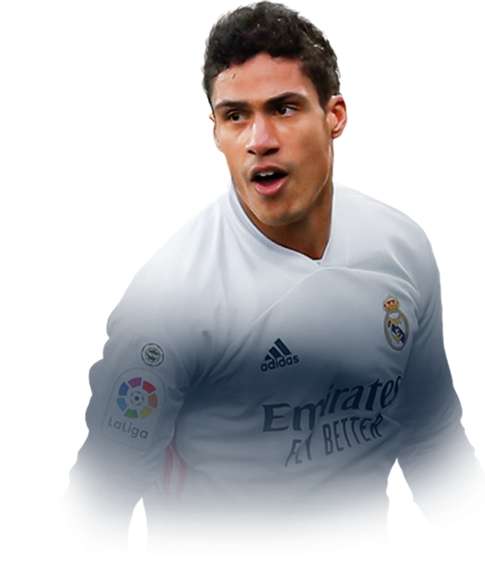 This time we are not only staying in Spain but also in the same club, namely at Real Madrid. The player in question is a real FIFA 21 regular and, in all versions, remains one of the most loved and used players, even in the meta. We refer to Rapha Varane, probably the best central defensive player in the whole game who in this tots version becomes practically unbeatable. And then, also considering the national factor (it's French) it becomes a valuable piece for almost all teams. Only flaw? It costs a lot and there are other equally good versions on the market at much more affordable prices. If you have the opportunity, however, do not spare any expense: you will not regret it!
Did you like these top ten players? Well, stay with us! Our Top 10 will arrive soon!
► FIFA 21 is a Sport-type game developed by Electronic Arts and published by EA Sports for Xbox One, PlayStation 5, Xbox Series X, PlayStation 4 and PC, the video game was released on 09/10/2020
Version for PlayStation 5 from 03/12/2020
Version for Xbox Series X from 03/12/2020
FIFA 21 is a beautiful game that cannot be missing from your collection: we have decided to evaluate it with a 80%, if you are interested in learning more you can read the FIFA 21 Review
The best guides on FIFA 21
FIFA 21: Icons cards available by role

FIFA 21: Recommended Teams - Premier League

FIFA 21: Recommended teams - Serie A

FIFA 21: Our predictions for TOTY
FIFA 21: Our Icon Swap Tips Pt. 1
FIFA 21: Our predictions for the Future Stars
FIFA 21: Recommended Storylines for Season 4
FIFA 21: Recommended Teams - Bundesliga
FIFA 21: Trophy list
FIFA 21: Face the Weekend League in the best possible way
FIFA 21: Season 5 Recommended Storylines
FIFA 21: The best Icons available in SBCs
FIFA 21: The POTM SBCs for the month of March
FIFA 21: Top 20 TOTS - Positions 11-1