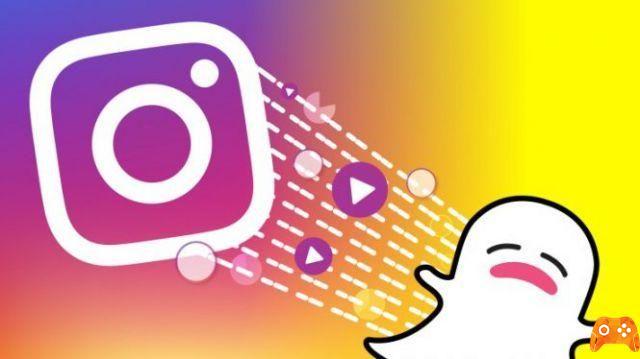 In early 2018, the GIPHY video sharing service added Instagram to its list of built-in apps. GIPHY integration has been a highly anticipated feature for many people. Unfortunately, it still remains somewhat flawed on some devices. Due to the nature of the interaction between the two apps, the problem could be caused at both ends.
How to find out who follows your profile on Instagram
This article addresses some of the factors that can cause GIPHY problems and explains how to fix them. Most of the recommendations in this article are general procedures that can be applied to any app, so it's a good idea to do them for both GIPHY and Instagram.
GIPHY LEADS THIS DANCE
The name GIPHY is a bit misleading. GIPHY is a database for MP4 files, not GIFs. To use a video from the database, you will start the process in GIPHY instead of Instagram. After selecting the video you want to post, tap on the Instagram icon in GIPHY's sharing options. You will then choose to upload to your feed or stories.
When redirected to Instagram, publish your posts as you normally would. Add captions, filters and tags. When finished, the video will be posted to your Instagram.
UPDATES, UPDATES, UPDATES
Begin your troubleshooting journey by making sure everything is updated to the latest version. Start by checking for software updates on your device. On Android phones, you can conveniently find the section Software updates in the Settings menu.
The device should update automatically, but perform a manual update for good measure. On iOS devices, the software update option is found in the section General in Settings. Make sure you have enough space available to perform the updates.
Now let's move on to the apps. To update apps on Android, launch Play Store and tap the icon Menu to the left of the search bar. From the menu, select Le my apps and games , then on the next screen tap Update everything.
The process is even easier on iOS. Just launch the App Store on your device and tap the icon Updates. On the updates screen, tap the button Update everything. You will be asked to enter your credentials and then all your apps will be updated.
How to check Instagram messages on your PC
EMPTY CACHE
Cache memory from previous versions can cause a lot of problems, so it's a good idea to make sure everything is cleared. Android users can do this on their apps screen. In the Settings menu, tap App and find the GIPHY app. Tap it and then tap Archiving .
In the Storage menu, tap the button Clear cache and wait a few seconds. Repeat the same operation for Instagram. This will not affect the performance of your application at all.
For iOS devices, the same can be done by going to Settings and then tapping General . In the General menu, tap IPhone storage (or iPad, etc.) and find the app you want to delete. When you enter the app screen, tap the button Reset cache on next boot . The cleared cache memory will create a clean slate when you launch your apps again and hopefully fix the problem.
For a more straightforward approach, you can completely reinstall the apps. Uninstall them from your device and download them again from your app store. This will perform the clear cache operation and also clear all app data. After reinstalling Instagram, you will need to log into the service again, but all folders will remain on the device.
Instagram Story Upload Failed - How To Fix
BECOME A BETA TESTER
This may sound a bit odd, but it has a great track record with Samsung users in particular. For Android, visit the beta tester registration page and opt for the program. All you have to do is uninstall Instagram and find it in the Play Store. Instead of downloading the public version, you will be redirected to download the beta test version of Instagram.
On iOS, sign up for the Apple Beta Software program. Sign up for your device in the program, then go to beta.app.com/profile. Set up your profile, then find the beta version of Instagram in the General section of the Settings menu.
Beta tests will make some features available in their early releases. This may mean a less than perfect user experience, but it will be mostly inaudible.
How to add music to Instagram stories
GOODBYE GIF, HELLO GIPHY
GIPHY is a very powerful tool to enrich your Instagram experience. We hope that some of the information in this article will help you solve the problems you are having. Remember that, to post videos, you start at GIPHY and then transfer to Instagram.
If you are having problems with apps, try updating your device and app versions. If all else fails, become a beta tester and you may even have access to some neat features you didn't even know existed.
Do you think videos are inherently better at communicating something than images? What's your favorite way to use them on social media? Share your thoughts in the comments below and let us know if these tips helped you solve your problems with GIPHY and Instagram.
How to know if someone has stopped following you on Instagram
Further Reading:
How to put a GIF in your Instagram story
How to insert GIFs in Google Slides
How to edit a video after posting it on Instagram
How to post a GIF on Facebook, Instagram, Reddit and Twitter
How to view old Instagram Stories