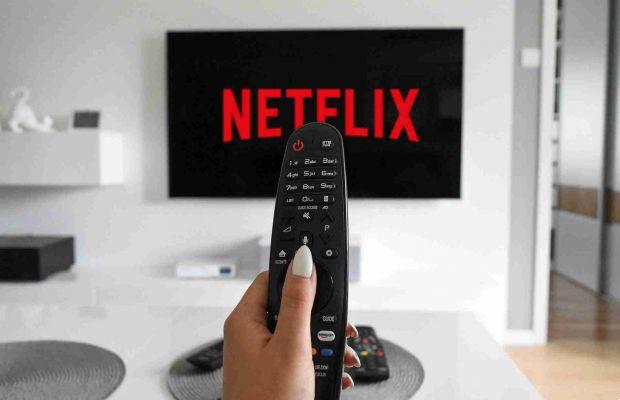 Here's how many people can watch Netflix at the same time, depending on what Netflix subscription plan you have.
Since Netflix makes it easy to watch on all of your devices, including phones, tablets, game consoles, and streaming sticks, it's natural to wonder how many people can watch Netflix at the same time. You don't want to exceed the number of screens available on your account.
Let's take a look at how many people can watch Netflix at a time using one account, so you can be sure.
How many people can watch Netflix at the same time
Netflix offers three different pricing plans with some differences. One such distinction is the number of devices you can stream Netflix on at the same time.
Here is a breakdown of how many devices can simultaneously watch on your Netflix account:
Plan Base , lets you watch Netflix on one screen.
With a subscription Standard you can watch Netflix on two screens at the same time.
Those with a Netflix plan Premium , I'm able to watch Netflix on four screens at the same time.
You are limited to downloading Netflix content on the same number of devices listed above.
How to know if too many people are using your Netflix account
While you can access Netflix on multiple devices, you can only actively watch a stream on the number of screens included in your plan. This means that if you have the two-screen plan, you can still have three people signed into your account on various devices, as long as they're not watching.
However, if you see a message like Too many people are using your account right now , the maximum number of people watching on your account has already been reached.
The message should show you which devices are streaming Netflix with your account and what they are watching. Ask these people to stop and you will be free to stream on your own. If you think someone is using your Netflix account without your knowledge, go to the Netflix Watching Activity page to see what was streamed recently.
How many Netflix profiles can you have?
Separate from the number of screens you can watch Netflix on at a time, you can also create multiple profiles on your Netflix account. This allows each person using the account to have their own personalized recommendations, the list of titles they want to watch, what the subtitles look like, and the like.
Each Netflix account can have up to five profiles. However, that doesn't mean you can watch on each of those profiles at the same time. Profiles are a handy way to keep each user's preferences separate, but the amount of people who can watch Netflix at a time is still constrained by the screen limit of your Netflix plan.
Should you share your Netflix password?
It is a common practice to share the Netflix password with other people, allowing everyone to save on the service. Of course, the option of using multiple profiles and watching on multiple screens at the same time can come in handy for larger families.
However, Netflix's Terms of Use have this to say, which appears to apply to sharing passwords outside of the ones you live with:
The Netflix service and any content viewed through our service are for personal, non-commercial use only and may not be shared with anyone outside of your family.
Despite this, Netflix doesn't crack down on password sharing, although the company has issued some soft warnings in the past. Many people around the world share their Netflix credentials with friends and don't get in trouble for doing so. The above clause may have more to do with broadcasting content to a large audience than sharing your password with friends.
As a result, it is very likely that you will be able to allow friends outside of your family to use your Netflix account. Keep in mind that Netflix may start enforcing these rules more strictly in the future.
And of course, you should only share your password with people you completely trust. Make sure you have a unique password set up on your Netflix account so that if someone decides to become a rogue, they can't use that password on other accounts. Carefully consider the security risks of sharing your Netflix password.