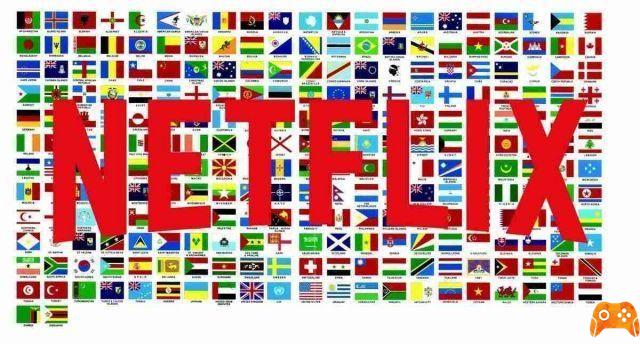 How to change language on Netflix. Find out how to change the language on Netflix while you are watching a movie or TV series or change the language of the entire Netflix service interface.
Would you like to see a movie or a TV series in another language and you don't know how or where to find this setting? Or do you want the entire service interface to be in the language you decide?
We will now show you how to use Netflix's multilingual services.
How to change language on Netflix
Change language on Netflix to movies and TV series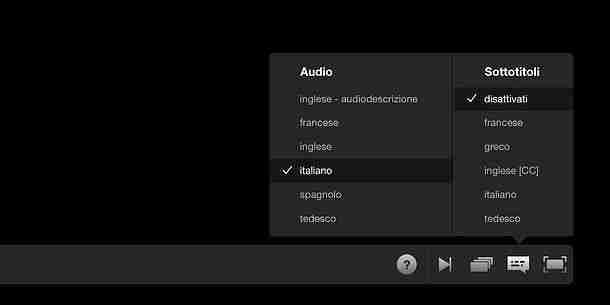 All you have to do is click on the icon comic located at the bottom right (while the content is playing) and select the language of your interest from the menus audio e subtitles that appear on the screen.
This function is the same and can be used either via web browser or when using Netflix from the official app installed on your smartphone or tablet.
Change menu language and functions on netflix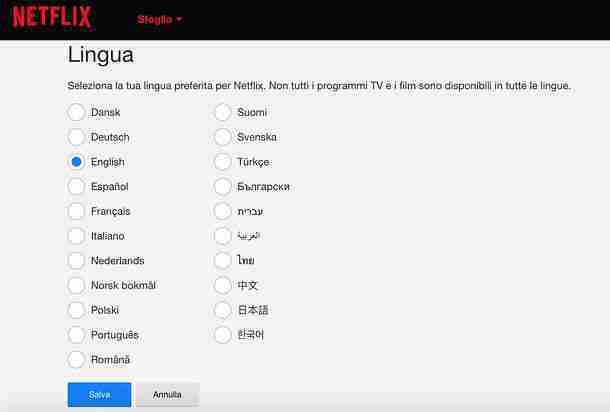 Once on the netflix page to change the language of the entire interface both on the web and on the app, go to the menu (arrow pointing down in the top left via web browser) or by clicking on Other nell' app mobile.
press on My Profile (o My profile)
click on the item Language (o Language)
put the check mark next to the language you want to set as the default language for content viewed on Netflix.
Then press the button Save (o Save) and the language will be changed.