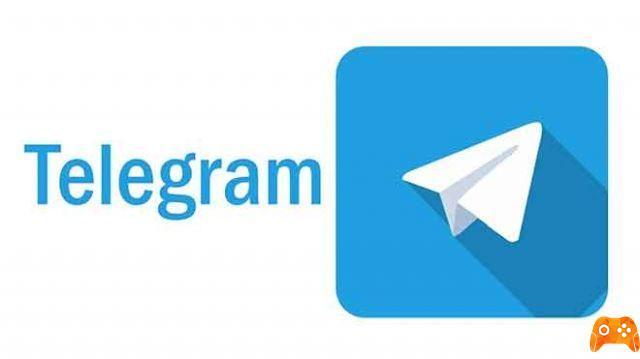 Changing the WhatsApp user policy is making several people migrate to the Telegram app. Meanwhile, Telegram users keep getting "Telegram subscribed contact" notifications and it's downright annoying when you get more than 10-20 notifications per day. So, if you want to turn off such contact notifications with Telegram, there is a way but with a problem.
The overall process can be divided into several parts: turn off notifications, disable chat threads display and mark chats as unread / delete unread chats. We've covered them all here. You can do just the first or some of them. It depends on your needs and preferences as to how you want to use Telegram. Let's check the steps to disable contact notifications on Telegram and other stuff.
How to create a group chat on Telegram
Who gets a notification when you sign up for Telegram
Any Telegram user who has saved your number in their phone's contact list will be informed that you have signed up for Telegram. It doesn't matter if you have saved their number or not. There is no way to subscribe to Telegram without notifying others unless they have turned off notifications or your number is saved in their contacts.
You may see contact join notifications in Telegram from random contacts. This happens because you allow Telegram to access your telephone contacts. Basically, those "random contacts" are actually saved in your contact list and now you may have forgotten them. We recommend that you review your contacts from your phone's Contacts app to see them.
Suggestion: if you are using Telegram on multiple devices, you should check contacts on all devices.
Let's check now how to get rid of notifications.
How to stop the notification of Telegram messages in contact with the user
Telegram offers a way to turn off the notification. However, the following method will only disable push notification. It does not prevent Telegram from creating a new chat.
Final report: when you disable the notification on one device, it does not mean that it will be changed on all the devices on which you are using Telegram. If you use Telegram on multiple devices, you should disable the notification on all devices separately.
Here's how to do it on Android and iOS.
Turn off contact join notification on Android
Step 1: launch the Telegram app on your Android phone.
Step 2: tap the three-bar icon at the top. Select Settings from the menu.
Step 3: tap Notifications & sounds.
Step 4: scroll down to the Events section. Disable the switch next to "Contact subscribed to Telegram".
Turn off contact join notification on iOS
Step 1: open the Telegram app on your iPhone.
Step 2: Tap Settings at the bottom. In Settings, tap Notifications & Sounds.
Step 3: scroll down and you will find "New contacts". Turn off the switch.
Suggestion: check out 5 messaging apps that work without a phone number.
What is contact synchronization and how to disable contact synchronization in Telegram
As mentioned above, disabling the contact access switch will only stop the notification and not the chat thread. To prevent Telegram from automatically creating new chat threads for new participants, you will need to stop syncing contacts with Telegram. A feature known as contact synchronization is available in the Telegram settings for this.
Basically, Telegram needs to sync phone contacts to show them in the app. Syncing your contacts helps Telegram show them on all your devices using Telegram. If you do not enable the synchronization function, you cannot access your telephone contacts on Telegram. That is, you will not see your contacts in the Telegram list.
Now, you may be wondering how do you chat with people who are new to Telegram then? Well, that's the limitation.
You will need to add them manually using their number or username. When added from a number, the contact will be saved as a Telegram contact. Think of it as a separate contact list that can be accessed from all devices with which you are logged into Telegram.
Final report: if you disable contact syncing, nothing will happen to previously synced contacts or chat threads. You can still send messages to existing contacts as normal as you've only turned off syncing, preventing new contacts from syncing.
Come disattivare Telegram Contact Sync su Android e iPhone
Step 1: launch the Telegram app and go to its Settings.
Step 2: tap Privacy and security.
3 pass- On Android, scroll down and turn off the switch next to Sync contacts. Also, tap Delete synced contacts. Confirm when prompted.
On iPhone, tap Data Settings. Turn off the switch next to Sync contacts. Then tap Delete synced contacts.
Final report: when you delete synced contacts, you will lose access to only synced Telegram contacts and not phone contacts.
How to mark all chats as read in Telegram
If the green icon (1) next to new chats bothers you on Telegram, you can mark all chats as read.
To do this on Android, open the Telegram Settings. Scroll down on the Settings screen until you see the version number. Touch and hold it. You will see ¯ _ (ツ) _ / ¯ emoji pop-up. Tap and hold the version number again. A pop-up menu will appear. Tap Read All Chats.
On iPhone, go to the Chats tab. Tap the Edit icon at the top. Then tap Read More.
How to delete multiple chat threads in Telegram
If you want to go a step further, you can delete the newly created chat threads from the main Telegram screen. This will give you a cleaner interface.
To do this on Android, tap and hold a chat thread. Then tap on other chats you want to delete to select them. After selecting the chats, tap the Delete icon at the top.
On iPhone, tap the Edit option on the Chats tab. Then select the chat threads you want to delete. Hit the Delete option.
Further Reading:
Telegram vs Signal: which alternative to WhatsApp is better
How to block a person on Telegram
How to disable notifications on Xiaomi Mi 10T
How to disable notifications on Xiaomi Mi 11
Disable notifications on Samsung Galaxy A52, how to