Today the evolution of shooter games has had a great impact on the world of gamers, bringing with them new users every day on all available platforms. But this great popularity is due to their ancestors, who gave the users hours of games 80s and 90s. They leave unforgettable memories together with their friends or family.
It is there that one of the great shooter video games in history is mentioned, Metal Slug 3, an art made in pixels, is the third chapter of the famous saga that marked the childhood of many gamers of the 2000s.
Furthermore, this episode offers us endless news that keep us glued to the screen enjoying this incredible game. Which makes it the best chapter in the saga for many players.
That's why we'll teach you how download Metal Slug 3 for Android and PC and so you can have fun with your friends offline and online.
What is Metal Slug 3?
Metal Slug 3 is the third installment of the saga developed by SNK for the Neo-Geo consoles on June 1, 2000, and years later it was released for Playstation 2, PSP and Wii platforms. To this day, it is such a popular game that it is available for any platform.
This edition takes the user into a new way improved 2D graphics, with highly detailed animations and special effects that make this marvel unique in history.
Its story revolves around the rebellion against a new coup attempt by General Morden, where the forces of the said government had foreseen their intentions and anticipate the imminent attack.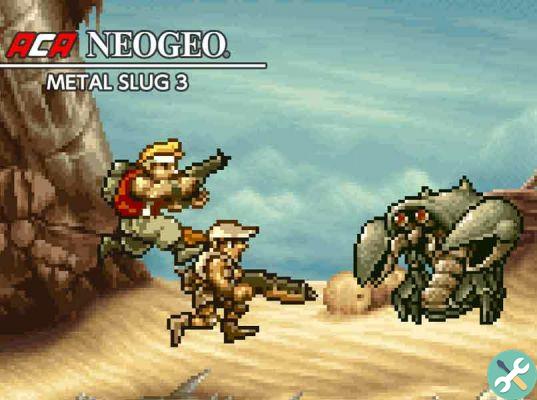 Also includes new weapons, elements, enemies and character improvements, which you can choose from friends and spend hours in front of the screen, as it has the longest history of the saga.
On the other hand, if you are a lover of retro games, we recommend that you check out the best classic arcade games for Android, as it exists a wide variety of similar games to this episode that may interest you.
Steps to follow to download Metal Slug 3 for PC and Android
There are several steps that need to be considered when Metal Slug 3 discharges, since it is available today for a wide variety of platforms where you can enjoy this historic installment. That's why today we're going to show you how to get this game on Android and PC platforms quickly and easily.
Per Android
This game has excellent optimization, allowing many users with low-end smartphones of enjoy this episode. Which you can download from the official Google Play page.
First you have to enter Google play, once there in the search section you will enter the name Metal Slug 3
Once the game is located, hit the install option and the download will start automatically.
Once the installation is finished, you just have to start the game and enjoy it to the fullest.
On the other hand, if you like video games with pixel graphics, we recommend that you download and install Minecraft on your smartphone and enjoy this new installment that is constantly updated.
Per PC
There are several ways to play this game on your computer, via emulator or simply by downloading it from an official platform and will bring your own emulator with you. In addition to its excellent optimization, it can be run on any computer.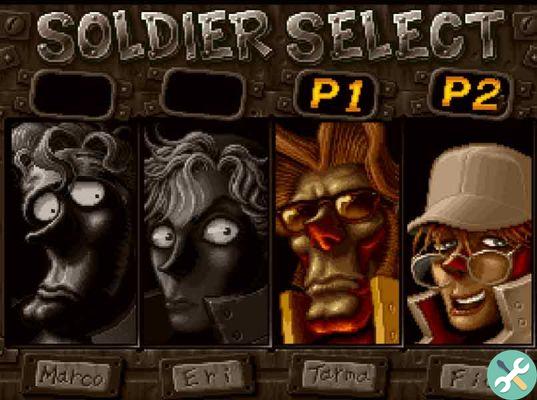 Enter your favorite search engine or favorite video game platform among games Steam o Epic, once there, search for Metal Slug 3 and download the game. This is how you can enjoy this game quickly and easily.
On the other hand, if you like classic Nintendo games, you should review Mario Bros-like games to play on your smartphone, and in this way have things closest to Super Mario.