What is Boom Beach?
Have you ever wondered what Boom Beach is? This is a video game created by the Supercell company in 2013. Boom Beach is presented as a strategy game in which players can attack other bases or other players in a one-of-a-kind environment. «isola» with troops and defenses.
Similar to other popular video games, Boom Beach allows players to create their own bases and improve their defenses. You can play in single player mode or use multiplayer mode to attack other players. Usually, it's best for newbies to turn to a Boom Beach tutorial guide to get started in the world of this popular game.
Features of Boom Beach
Boom Beach is based on battles that take place on different islands. The game environment is related to the war in which the players can create your own base and develop battles with other players online. However, it is possible to play without an internet connection.
Boom Beach's main attribute is it development of battles in multiplayer mode. There is a virtual "diamond" currency to purchase resources and improve the construction of combat bases. Supercell offers the option to acquire diamonds for real money or to provide them as a reward when players achieve certain goals in special events.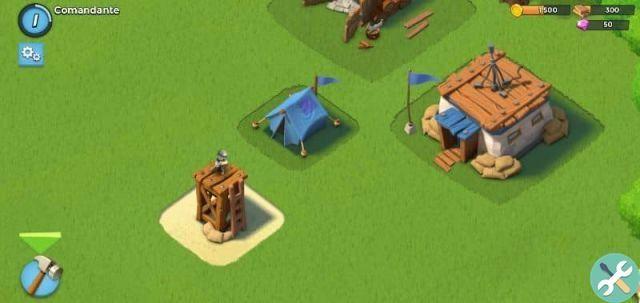 How to easily download and install Boom Beach on Windows PC or Mac
Currently, the Supercell company offers the Boom Beach game for mobile devices with Android or iOS platforms. However, you can download and install Boom Beach to play it on your Windows PC or Mac using the procedure we explain below.
Download and install an emulator for Windows
The first step is to acquire an emulator that allows you to create an android environment on your windows computer. This way you will be able to download the games and applications that are normally intended for Android devices.
For this reason, we recommend that you get the «Bluestacks» emulator. This software has optimal performance and will be very useful for running the Boom Beach app on your PC. Go to the official Bluestacks website. Download the installation package and open the executable file to install the software on your computer.
Download and install Bluestacks for your Mac PC
The version of Bluestacks for Mac is called «Bluestacks App Player». Download the installer to your computer from the Bluestacks website and double click to start the installation. Press the "Install" button and wait for the process to complete.
In the pop-up window, press the «Open Security Preferences» button and then press the «Allow» button to support the system extension.
Usa Bluestacks
Open the Bluestacks emulator, type in your search engine "Boom Beach" and press the «Search» button. You will immediately see the "Google Play" or "Apple Store" application depending on your operating system. Locate the game icon and click "Install". Wait a few minutes while the game is downloaded and installed on the emulator.
Check the Boom Beach installation
To verify that the Boom Beach installation was effective, locate the game icon from the Bluestacks installation window or via a shortcut on your PC desktop. From time to time, Supercell provides improvements and new features, so we recommend updating Boom Beach when needed.
Configure the controls
Before opening Boom Beach on your PC, you must configure controls. To do this, Bluestacks will automatically open a configuration window. There you can choose the key combinations for each action according to your preferences.