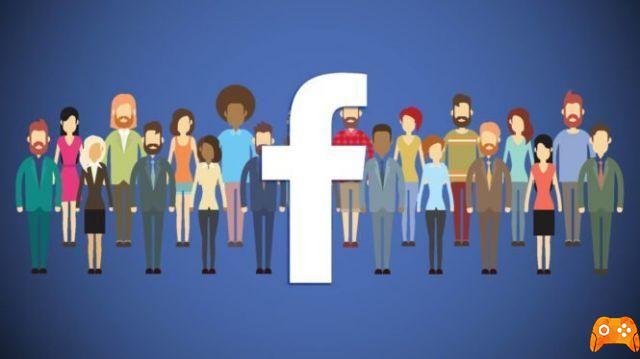 People are so addicted to Facebook that they spend several hours a day telling the world what they are doing. And sometimes people share things they have never done in their life. Because? They want to look unique, that's why. Either way, with Facebook being a part of so many people's daily routine, it can be quite frustrating when users are faced with the Facebook freezing error all the time.
A lot of users complain that Facebook keeps crashing on their smartphone. Let's take a look at some solutions that can fix this error and have you endlessly scrolling through random but very addicting videos, pictures and memes. Let's start.
1. Facebook is down
This has happened in the past, so it doesn't surprise us. Facebook and WhatsApp servers are often down. To check if this is the case, go to Down Detector and search for Facebook.
It is a very reliable site that tracks outages around the world (even in specific countries) for some of the most popular sites in the world. Not only that, but you can also take a look at the previous issues and which aspect of the service is concerned (access, feed, etc.)
2. Check for updates
It's possible that a recent app update broke something and the social media giant released a patch that you avoided downloading from the Play Store.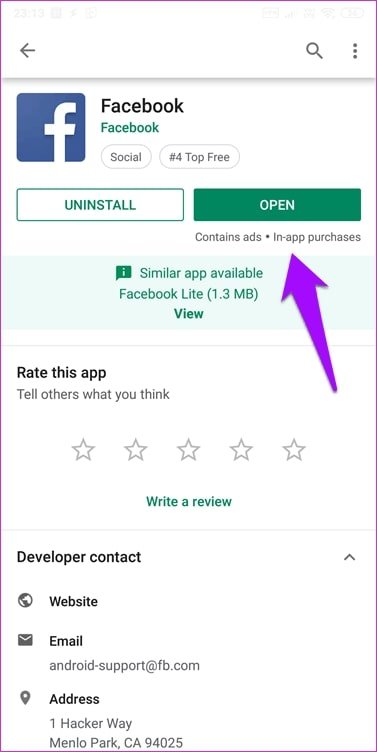 Open the Play Store app on your Android phone and check if an update is available and if so, quickly update your app. Check if it fixes the Facebook keeps stopping problem. You will see Update instead of Open if it is available.
How to know who visits my Facebook profile?
3. Clear the RAM memory
There are a few ways to do this. You can close all running apps and then restart Facebook to see if it works. Some premium smartphones such as the Samsung Galaxy S9 and newer models have a dedicated option to clear RAM. You will find it in Settings> Device Assistance.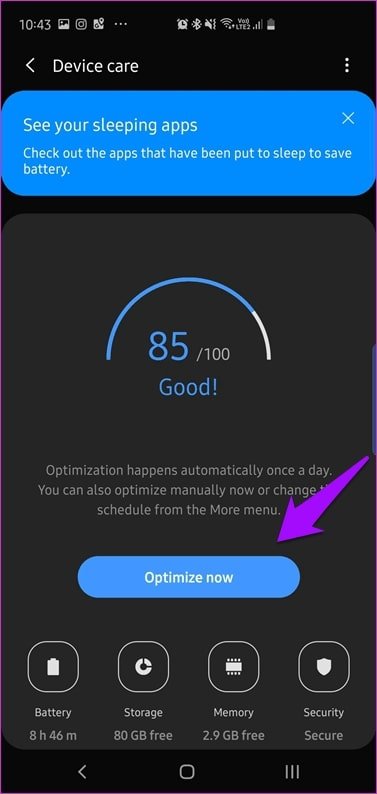 On the same screen, you will find another option called RAM memory. Tap it to give the Facebook app a boost.
How to spy on another person's WhatsApp, Facebook or Snapchat
4. Restart / Force restart
Yes, but have you tried? Restarting your smartphone can solve many problems and only takes a few moments. If not, do it now and see if it helps. If you've already tried, read on.
If that doesn't work, you can also try the forced restart trick. Try this when you can't close the app, or basically can't do anything else on your phone. Press and hold the power and volume down button on your Android smartphone until it restarts.
How to hide the last connection time in WhatsApp, Telegram, Instagram and Facebook
5. App conflict
I install many apps on my smartphone. Often some apps don't work with others, causing app crashes and other problems. Have you recently installed a new app? If so, there may be an app conflict. To check, try uninstalling any newly installed apps to see if that fixes the Facebook freezing issue.
6. Restricted use of data
One of the many features of your smartphone are data restrictions. With the help of this feature, you can check whether the Facebook app can use mobile data or Wi-Fi only to connect to the internet and use the data. Maybe, Facebook doesn't have the necessary permissions? Open Settings and go to Installed apps (or where you can find a list of apps). Find Facebook and open it.
Tap Restrict data usage and make sure the Wi-Fi and Mobile data options are turned on.
How to stop Facebook from spying on your data
7. Force the app to quit
Some users have reported that sometimes when an app is misbehaving and not working as expected, it was not possible to exit the app. Sometimes, the Facebook app stops responding and you can't hit the back button or do anything else.
In such situation, you will need to force quit the app. To do this, open Settings and tap Apps. Depending on the make and model, things may be different. You are looking for a list of installed apps. Find Facebook in that list and open it.
At the bottom of the screen, you will find the Force Stop option. Restart the app and check if it works again.
8. Check the battery saving mode
Most smartphones have a power saving mode. The job of this feature is to keep energy-hungry apps in check and force them to close if necessary. Most often, it works as intended but sometimes acts aggressively and forces the apps you are actively using to close.
To check, open Settings and open Battery and Performance. On your smartphone, it may have a different name. Tap on Choose app.
Search Facebook and open it. Make sure it's not set to aggressive mode. Try the No restrictions setting to see if this solves the problem. If you know what's going on. Try different settings here and find something you can live with.
9. Clear the cache and data
If after using the app for some time, you see the same error, go back to the Facebook app settings (as in the seventh point) and tap Clear data. Force the app again.
You will now see two options. Clear All Data and Clear Cache. Tap both of them one by one and double check the Facebook app.
Download and share Facebook videos on WhatsApp
10. Reinstall the app
An app consists of several files that are stored in the smartphone's internal memory after installation. The Facebook app is no different. Sometimes these files get corrupted and there can be many reasons. Uninstall Facebook and go back to the Play Store to reinstall it. This will create new files from scratch, possibly overwriting the damaged files.
Make sure you follow the steps mentioned in the point before uninstalling and reinstalling Facebook. This will erase all data and cache files from the phone's internal memory. Otherwise, you will install Facebook, and the same old corrupted data.
11. Reset the app preferences
Resetting the app preferences simply restores all settings to their default values. However, you will not lose the app data.
12. Install an older version
A new version of Facebook downloaded may not work properly with the smartphone. This is perfectly possible. The Play Store doesn't let you go back, but there are other ways to do it. Go to the shared link below to download an older version of Facebook on APKMirror.

The reason I listed this solution is that after some time, the Play Store will automatically update Facebook as soon as a new version is released. This may or may not fix the problem permanently, but it's worth a try.
Download Facebook from APKMirror
Conclusion
Facebook is known for being resourceful and a memory hog. One or more of the solutions listed above should resolve the Facebook has stopped working error.
How to recover a stolen Facebook account
Further Reading:
How to backup Facebook
How to unblock someone on Messenger
How to edit a photo after posting it on Facebook
What to do when Messenger crashes on your phone
What to do when Facebook isn't working on my Android phone