Roblox is one of the video games that gives access to a large number of server online, where you can spend large amounts of hours playing in front of your computer screen.
Among the many features, one of the most interesting is the ability to change the appearance of your avatar and add exclusive clothes or accessories to your characters.
And it is that most users spend their time transforming their avatar to gain respect in the community, but the truth is that we always try to stand out a little more.
Fortunately, the system has a exclusive shop for members, where you can get free clothes for roblox and without investing in robux. Are interested?
How to get free clothes on Roblox without robux
We know that the main source of income for most video games is through the purchase of accessories in the platform's official store. However, there are many ways to get clothes and items for Roblox in the way completely free and without Robux. These are some:
Visit Roblox's free clothing store
Il free clothes catalog in store Roblox it is as vast as its maps. From there you can get pets, wings, shirts, pants, radios, artifacts, and even hair for free.
All of these gadgets are meant to personalize your avatar. To get these totally free items, you just have to follow these simple steps:
Go to official page of Roblox and log into your account.
Click the hamburger menu, located at the top left.
Various options will appear, click on the option "Avatar".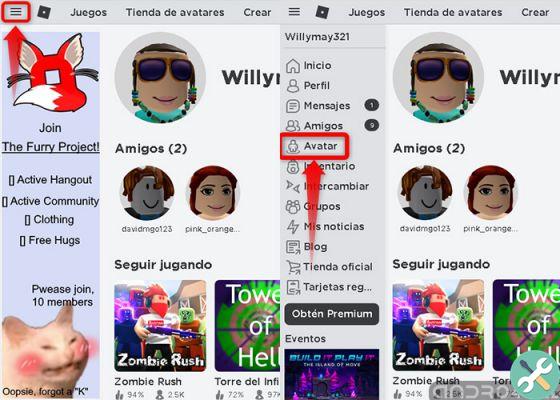 Log into Roblox and look for the "Avatar" option
In this section you will have the opportunity to customize your avatar with the clothes you currently own. To get more, hit the option "Get more".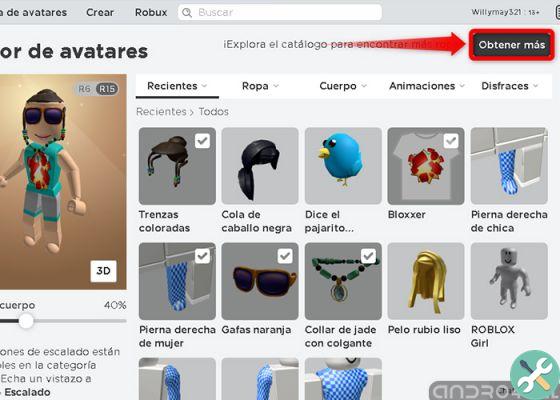 If you want to see more clothes and accessories, click on "Get more"
With this step you will be able to access the general Roblox catalog and by default it will show garments with a certain price in Robux.
To access free clothing, click on the option "Promoted" and select "All the categories".
Then, click on the option "Relevance" and choose the option "Price (from lowest to highest)".
Select "Price of (Lowest to Highest)" to view free items first
Now you will have all the garments available of the free catalog of the Roblox store.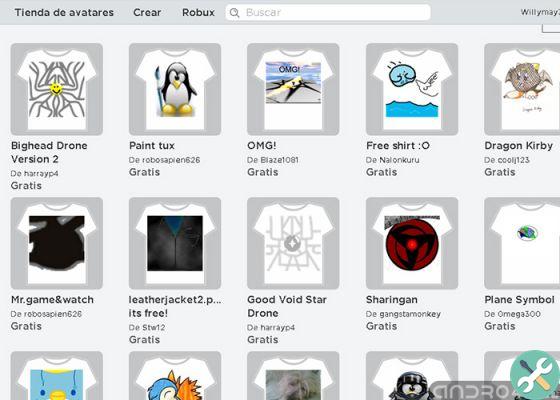 A catalog will appear with several free options to dress up your character
Something to keep in mind is that you will have no limits for claiming clothes or artifacts, as long as you only select free clothes, accessories, and items.
Get clothes, accessories and items with Roblox promo codes
One of the ways to get clothes or items without spending a single penny is to apply for Roblox promo codes. To get them you just have to be aware of video game social network and be one of the first lucky ones to claim prizes.
It is important to clarify that i codici o i promocode have Expiring dates rather limited, but if you get one in time, you can get it clothes for roblox and even robux for free. How about?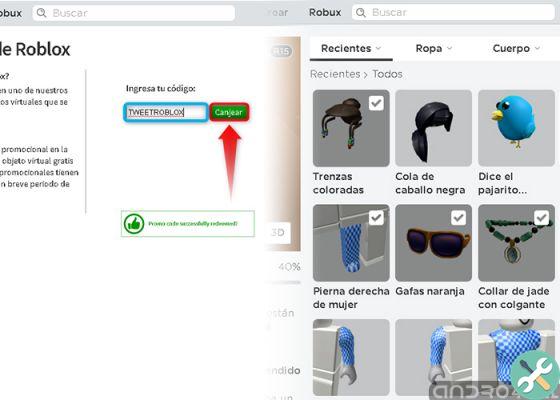 Redeem a Roblox code and get a free reward
Learn how to make your own clothes on Roblox
Another quick and easy way to get free clothes is to make them yourself. To do this, you need to follow these steps:
Purchase a Roblox Premium subscription. Enter this section and choose one of the three floors that the system has.
Join one of the groups.
Download the template with the avatar measurements (585 pixels wide by 559 pixels high) to start editing clothes.
Go to your favorite image editor and enter the template.
Export the file in JPG o PNG and load the head on server Roblox.
This is a safe alternative for get free roblox clothes without spending roblox. Create your own models and also get free robuxes with the sale of the garments. Cheer up!
How to get free clothes from the Roblox catalog
After visiting the shop and reviewing the clothing catalog free Roblox, the next step is to bring it into your inventory. To achieve this, follow these steps:
Enter the clothing store Roblox.
Select a garment from the catalog. Another page will open where all the details of the garment or artifact will be shown.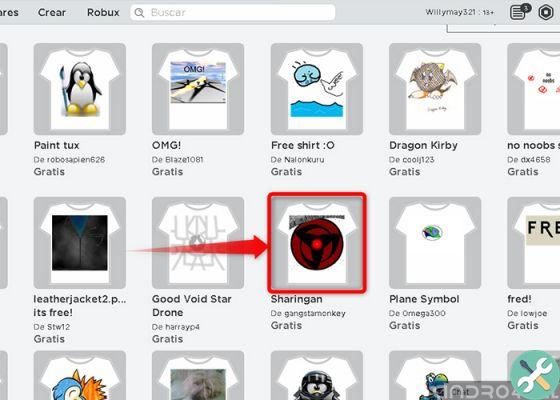 Select the garment you prefer directly from the clothing and accessories catalog
Click on the option "Get". Will ask a question Do you want to get the free resource + Product name? click on "Get it now".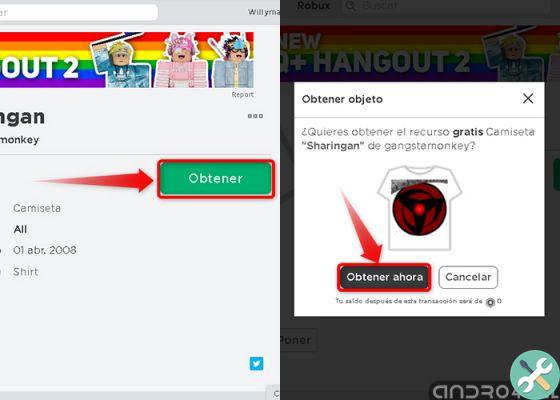 Look for the green "Get" button.
You will now see a message ensuring that the purchase was successful. The garment will automatically be available in your inventory.
If you want to be sure and use the garment right away, click icon of dummy, this will take you straight to your inventory.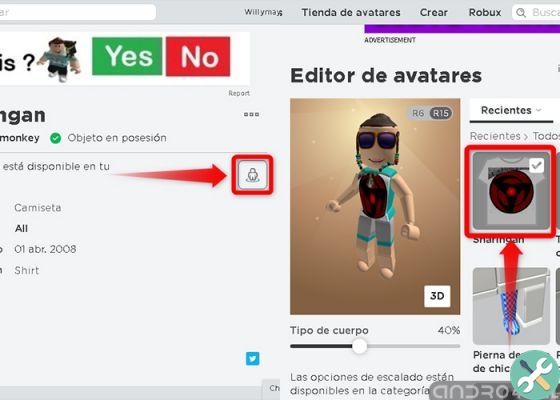 Check your inventory for the correct clothes and start wearing them
Detailed selection of free clothing and accessories
Il Roblox catalog has several category ; however, not all of them are free. For a more detailed and precise selection of the garments it is necessary to select some of these categories: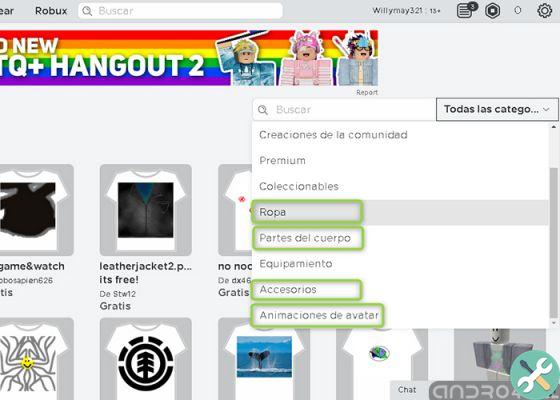 Choose the categories so you can view the content for free and dress up your character in Roblox
Clothing.
Parts of the body.
Accessories.
Animations of the avatar.
You may also like it | How to create an avatar in Roblox and change its appearance
By choosing some of these sections and adding the settings of price (from lowest to highest), you'll have on hand only Roblox clothing free without the need to invest in Robux. Amazing! not?