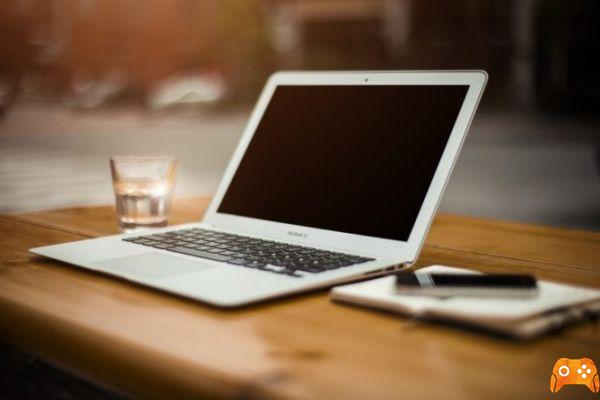 How to make a YouTube video. Creating YouTube videos has never been easier. At some point, you've probably wondered how to create (or edit) one of those YouTube videos that are so successful. For this, there is a large number of video editing software at your disposal, but to be able to use them often takes months (to learn).
Luckily, here's some good news: YouTube has its own video editing tool that lets you do the most basic tasks in minutes. The most popular video streaming platform offers some very practical options to edit a clip from a friend's birthday or your last vacation without having to learn how to use video editing software ... and not easy at all. Here's how it works.
How to make a YouTube video
The first step in creating a YouTube video is to upload the clip. To do this, open YouTube in your browser and click the arrow that appears right next to the search bar (provided you're already logged into YouTube, of course).
The next screen is not a problem - you can drag the clip or select the file to download on the platform. That said, if it's a video you want to edit, it's recommended that you change the default settings by marking the clip as "private" or "unlisted".
Once you've selected the video to upload, YouTube shows you a new page. Here, the fields offered to us don't really need explanations: the title of the video, its description and the labels (to be separated with commas). Also called tags, they are mainly keywords: for example birthday, Christmas, new year, etc.
You can also add the clip to a playlist (if you plan to upload many videos on the same topic, example: "summer 2018"). Once the video is online, click below on the Video Management tab to be redirected to a window that collects all your clips. Click "Edit" to access one of YouTube's best features.
In the next window, you have the option to edit the video. The tab selected by default is "Info and Settings", but we will click on "Retouch". Here, we can change the light, contrast, saturation, color temperature, put the video in slow motion or time lapse, and the most important: cut the parts we don't want in the video.
Right after that, you can see the "Audio" tab. As the name suggests, it allows us to add background music from YouTube's large music database. Do you know what's best? All music is royalty-free, which means anyone can use it without restrictions.
It's much better to put in a royalty-free song than to put in a song by Justin Bieber, who monetizes his music on the platform. Finally, go to the "End Screens and Annotations" tab, where you can add as much text as you want to your video, as well as annotations with links to other videos and web pages.
Our little guide to creating YouTube videos is now complete. Let us know how you found yourself in the comments!
Further Reading:
How to delete your videos from YouTube
How to disable HD on YouTube
Insert a YouTube video into PowerPoint
How to create a YouTube channel
How to Watch YouTube Videos on Apple Watch